---
What. A. Year. While 2020 looked a little different than we thought it would, we're outrageously humbled by and grateful for the creativity, passion, and energy our customers and team members poured into their projects. So much happened, in fact, that it's hard to believe this was all in the same calendar year!
As we get ready to kick off another remarkable year, here's a look back at what we accomplished together in 2020.
We collaborated with our WP Engine family to provide more value for all of our customers
Last year we joined forces with WP Engine, and this year we started collaborating on some incredible things. For starters, we were able to give the Genesis framework and over 30 StudioPress themes to new and existing Flywheel customers, for free!
These themes make it incredibly easy to build beautiful, responsive WordPress sites, and save Flywheel customers from needing to purchase other premium themes. (You still can, of course!) But now you have a collection to start from whenever you're building your next site.
We were also able to bring the power of Local Connect to WP Engine's platform, streamlining development for an even larger portion of the WordPress community. The Connect feature allows you to push and pull to and from your local, staging, and live sites hosted on either Flywheel's or WP Engine's platforms. (Again, all for free!)
We revised our company's core values
Beyond partnering on our products, we also had the opportunity this year to collaborate on the future of our global company, and that started with our core values. One of the reasons we were originally so excited to join the WP Engine family was how aligned our values were, and we saw an opportunity to combine the best traits from each of our cultures to define who we wanted to be together.
Our new combined core values:
Do the right thing
Customer inspired
Design matters
Committed to give back
Built for growth
While we're excited about all of them, we especially love "Design matters," since this value has meant so much to Flywheel and our customers over the years. We even have a mural of it in our new office space!
We worked from home
There's no clever way to say it: 2020 was rough. But, we made it through! We started working from home in March and we haven't missed a beat since. We provided thousands of dollars in COVID relief pricing to our customers, we virtually launched Camp Flywheel (our summer internship program), and we created loads of content to help our customers and small agencies survive (and thrive!) during this pandemic. Here are a few of those resources:
We launched our Employee Resource Groups (ERGs!)
One of our proudest moments in 2020 was launching our Employee Resource Groups (or ERGs) in March. After months of researching and strategizing, we announced three ERGs:
Hue, our ERG for LGBTQ+ members and allies
Rise, our ERG for Black, Indigenous, and people of color and allies
Roar, our ERG for women and those who identify as women and allies
We're incredibly excited and proud to unveil our brand new employee resource groups, or ERGs as we like to call them: Hue, Roar, and Rise! ✨(1/4)

— Flywheel (@HeyFlywheel) April 14, 2020
Since they were announced, our ERGs and their leaders sprung right into action planning events, facilitating thoughtful conversations, and creating resources like Rise's website and quarterly newsletter. In addition, each ERG has held monthly meetings that anyone is able to attend! You can read about everything our ERGs accomplished this year here.
We rebuilt Local to be better than ever
To chart a more reliable and powerful path forward in 2020, the Local team reimagined Local's core architecture and moved away from virtualization in favor of native, system-level software to run WordPress locally. This update, Local "Lightning", made Local easier to install and now runs on Mac, Windows, and Linux!
Once "Lightning" was launched, the Local team fixed 103 bugs, made 1,203 code commits, and shipped 32 releases with dozens of new features such as Connect to WP Engine, site cloning, filtering, and free push and pull to Flywheel staging! We also have some brand new Add-ons, like Image Optimizer and TablePlus, or you can create your own Local Add-on thanks to this generator.
With all of these incredible updates, it should be no surprise that we now have over 80,000 monthly active Local users (and 893,000+ sites created in the app in 2020)!
We supported our customers
In a year full of stress and anxiety, providing an amazing, human support experience for our customers was more important than ever. Here are just a few key stats from the past year:
Tickets solved: 69,102
Chats answered: 133,028
Median chat wait time: 2m 27s (down a minute from last year!)
On top of our stellar support team working to provide the best in the business to our customers, our marketing team relaunched our Agency Partners Program, and our sales and CX teams worked with our customers to provide COVID relief pricing, when needed!
We launched a bunch of free Flywheel tools to speed up your workflows and sites
This was a busy year for our product and engineering teams. We launched the Flywheel Migrations Plugin, helping you perform reliable site migrations on your own time and with less manual work. It already has over 2,000 active installs, and has been used to move over 10,000 sites to Flywheel!
We made improvements to FlyCache, our custom-caching technology on our Cloud Platform, to keep your sites loading as quickly as possible while also displaying the most recent content. (Thanks, Smart Refresh!)
Simple SSL certificates now support multiple domains, which means there's no need to purchase third-party certificates just to secure several names. (This also means you can spend less time setting all that up and less money on BYO certificates!)
For customers on our Cloud Platform, you can now access your sites via the command line with SSH. This means you can use tools like WP-CLI for streamlined WordPress management, MySQL for importing and exporting databases, and rsync for moving files quicker and aiding in development workflows.
And for anyone who collaborates with their team or clients on Slack, you can install our free Slack Add-on to get real-time notifications about your sites on Flywheel.
To learn even more about all the improvements we made to the platform this year, read this roundup in our Product Updates!
We launched two powerful, premium Add-ons
On top of all the free features we released in 2020, we launched two Add-ons that add above-and-beyond solutions to your Flywheel subscription.
The first, Performance Insights, provides meaningful metrics right in our delightful dashboard to help you improve your site speed. It gives you an in-depth look at the performance of your site, highlights areas of improvement, and tracks the metrics over time so you can keep tabs on how things change.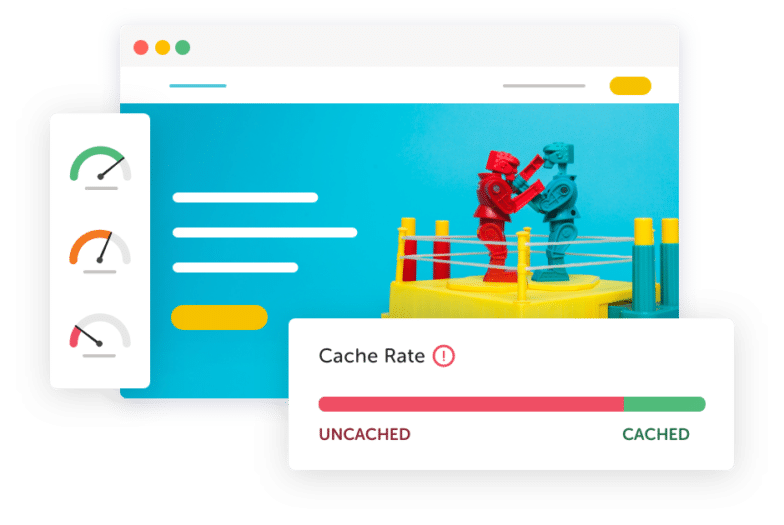 We also released our Managed Plugin Updates Add-on, which is an easy way to keep your sites secure while offloading the tedious task of updating plugins to our team. We'll perform the updates once a month, and if anything looks off, we'll roll the update back so you're not left with a broken site.
We launched a new product for managing your clients, sites, and business
Say hello to Growth Suite! Designed to help your agency grow more quickly and predictably, these hosting plans help you manage WordPress hosting, subscription billing, and client management in one delightful dashboard.
It's currently in beta, and we'd love for you to be one of the first agencies using it to grow. Customers using it have already earned over $20,000 from their clients, in recurring and one-time payments. Learn more about it and get started here!
We focused on training and development
Although 2020 was a stressful year for several industries, we were lucky to grow our business during the pandemic! We hired 73 Flywheelers across all of our department in 2020, and we double-downed on our training and development efforts.
One initiative involved Tommy Vacek, Flywheel's VP on Engineering, who worked with our Talent Acquisition team and Unabridged Software to create Ruby on Ales, a 3-phase training program. This included a Ruby curriculum, a textbook with practice problem sets, and a two-week course for our new and recent hires during the first two weeks of April.
Flywheelers also had the opportunity to participate in our Coaches mentoring program, attend online courses and conferences through our Professional Enrichment Program (PEP!), and constantly finesse their skills with training and how-to videos. In fact, Flywheelers logged more than 6,500 sessions in Lessonly, our training software, this year!
We created free resources for freelancers and agencies
In order to help you do your best work in all aspects of your business, our content team collaborated with our in-house experts and Agency Partners to create some amazing free resources. This included over 80 blog articles here on Layout, several new guides in our ebook library, and a brand new video course about pricing your web design services.
Here are a few fan-favorites you won't want to miss!
---
While 2020 wasn't quite what anyone expected it to be, we're extremely proud of everything our teams and our customers accomplished this year. Our commitment to creating thoughtful, intentional, and delightful work remains as strong as ever, and we're so excited about where we're headed as we look forward to 2021!