At Flywheel, our core values are more than just phrases you'll find in our handbook. They're the credo for how we carry out our work every day! We are productive community members is one of our favorite values we get to live out; we do it with the help of "Fly Community" – a group of Flywheelers who organize service-oriented opportunities for the whole company!
In May, Fly Community organized a party at Flywheel to celebrate Omaha Gives! (Omaha, Nebraska's annual day of giving). Omaha Gives! encourages donations to nonprofits in the metro area. We set up Donation Stations where Flywheelers could make personal donations and then Flywheel matched them dollar for dollar. Together, we raised $7,340 and supported more than 50 Omaha-based nonprofits!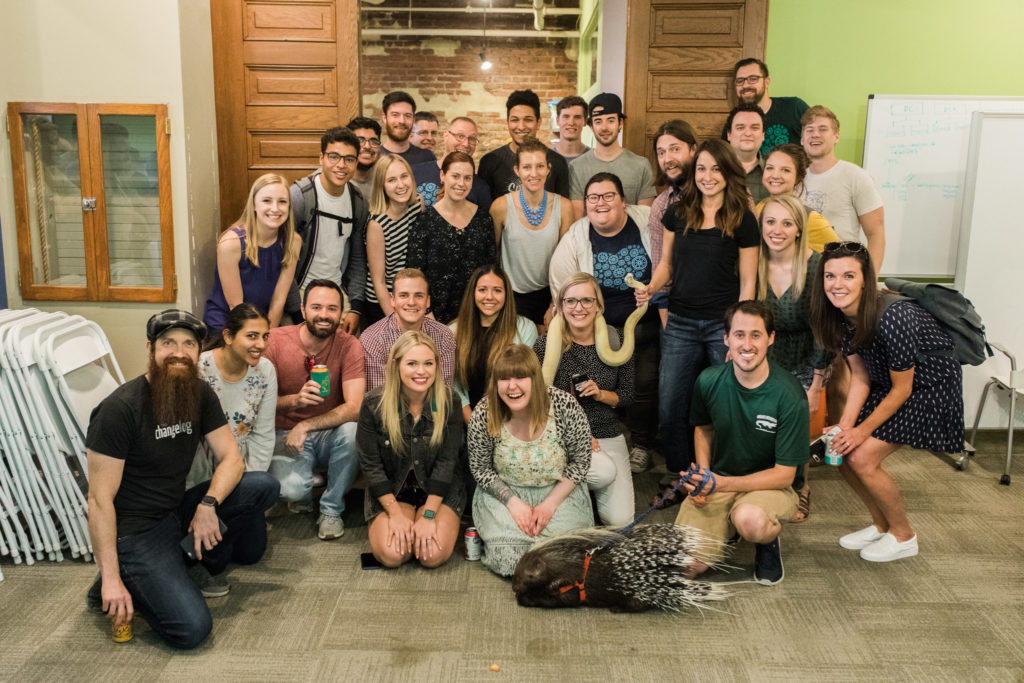 We had some amazing guests visit our donation party too! First, Sara Boyd, President of the Omaha Community Foundation (the organization that created Omaha Gives!), spoke about the impact this event makes and shared about its history.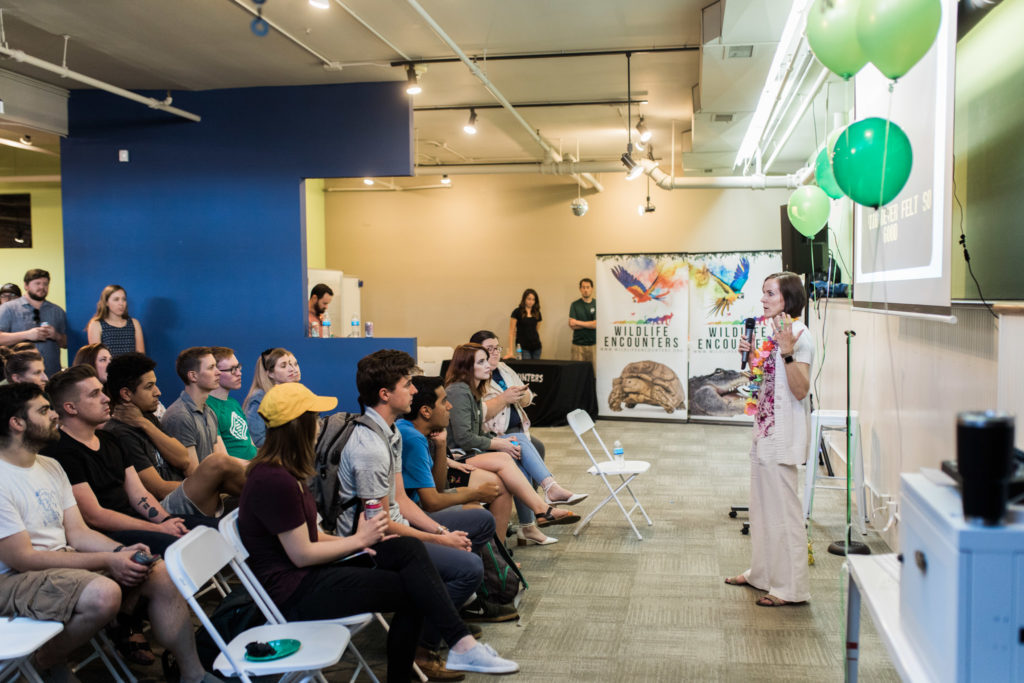 And some furry and scaly friends stopped in too from Wildlife Encounters, a local nonprofit dedicated to educating the public about the natural world and housing animals in need. A porcupine, snake, hedgehog, and miniature alligator were all honorary Flywheelers for the day!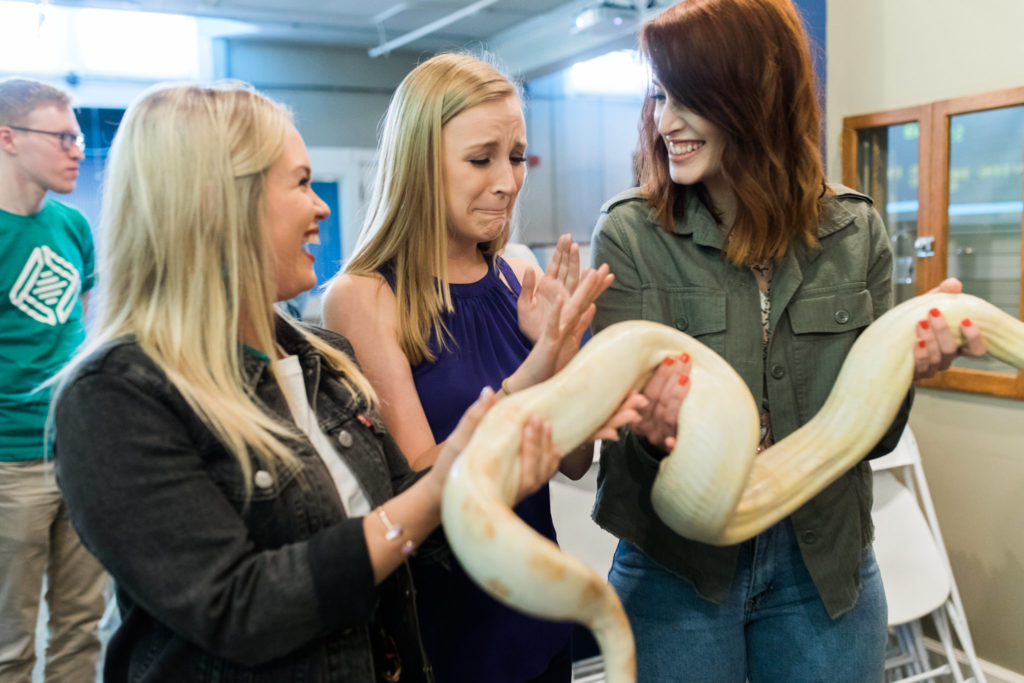 Fly Community has united us for the good of the causes we care about! It's brought Flywheelers closer together through shared experiences and is a way for every person in our company to step up and be a leader, regardless of tenure or title. We're proud to be founded and headquartered in Omaha, Nebraska. As we double in size this year with teams around the world, we can't wait to find new opportunities to make even greater impact in Omaha and beyond!