Here at Flywheel, we have the best employees imaginable. Each and every day, our people accomplish great things, always with a smile on their face! To celebrate a job-well done, we invented a little something called a Fly Five. They're a way of recognizing a fellow Flywheeler that has gone above and beyond their job description in an exceptional way!
People have been recognized for all sorts of incredible tasks. Some of our past nominees earned their Fly Fives by taking on additional responsibilities while team members were gone, covering support shifts during the most difficult hours, working extra late to help a customer out, taking the lead on a project or initiative, and just being downright amazing!
Throughout the quarter, Flywheelers are able to submit their Fly Fives in a survey that immediately announces the kudos over Slack. At the next Monday Morning Meeting, the Fly Fives are presented and the receivers of this honor are applauded and given a small gift.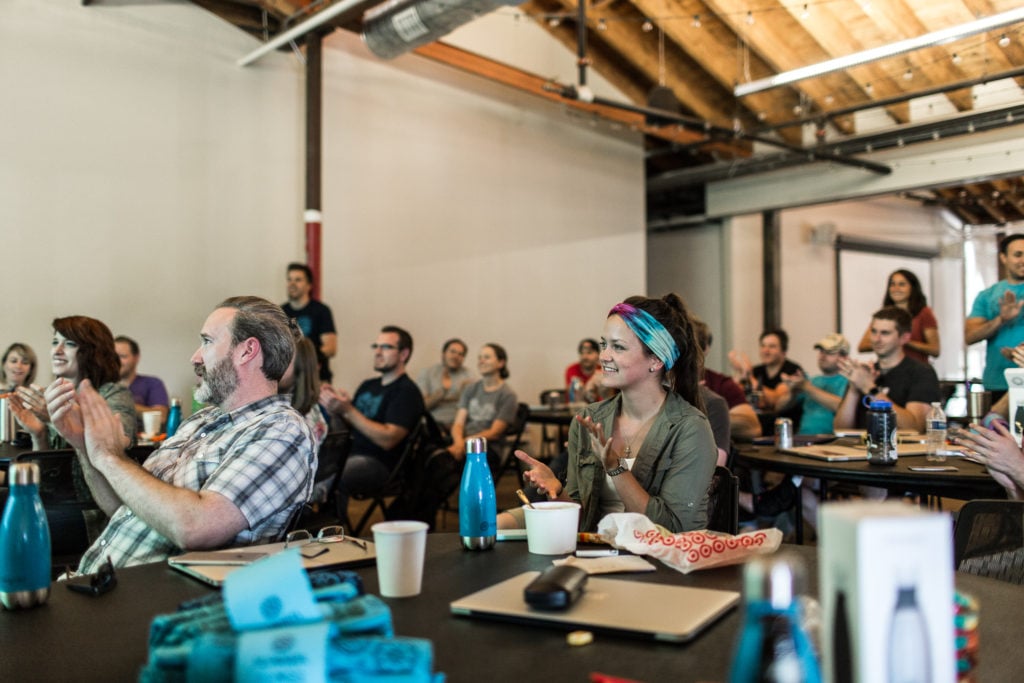 The celebration doesn't stop there, however. Right before our quarterly retreats, everyone votes on the Flywheeler they feel should receive the "Flyest Five" award. The winner is then announced at the upcoming retreat and given the coveted golden trophy plus a grand prize! (Acceptance speeches are also encouraged.)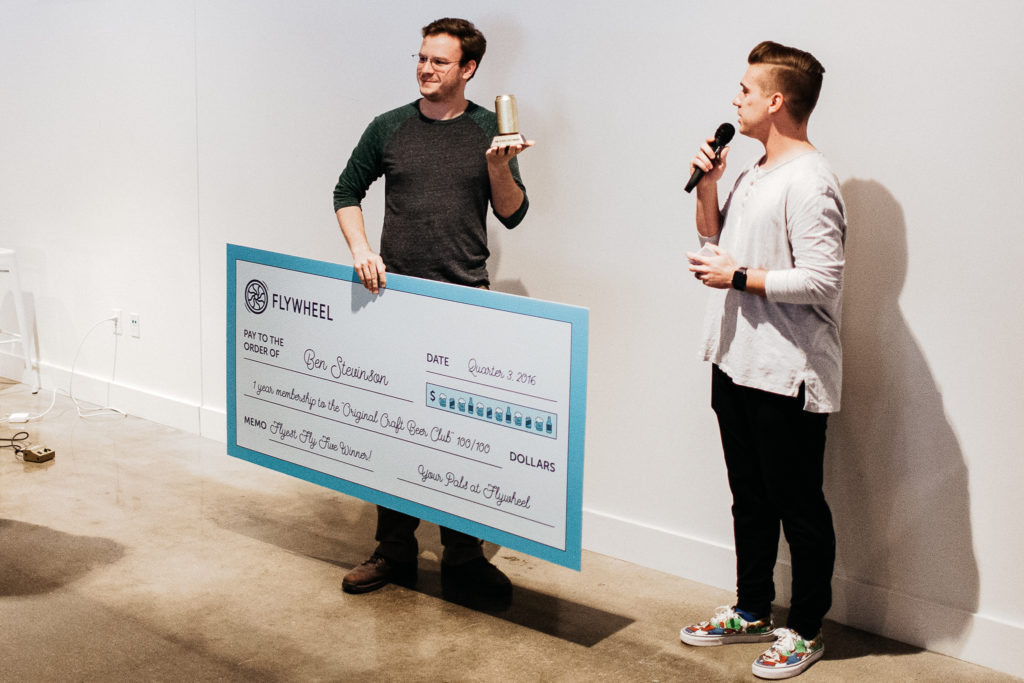 Previous winners of the Flyest Five include T-Rave, who was given a 3D printer, and Ben, who is still reaping the benefits of his 1-year membership to the Original Craft Beer Club. Both Flywheelers are wonderful examples of what it means to exceed expectations, be wonderful team players, and truly embody the values of Flywheel.
Fly Fives are an integral part of our company culture. We are so proud of the work each of our team members do and the work we know they're going to do in the future. Cheers to all the past (and future) Flywheel Fly Fives!