I am a Junior Designer at Flywheel and a Black designer who works in the tech industry. I'm a part of the 3% of professional designers who are Black, and 5% of Black people in the tech space. We are significantly underrepresented in both areas, so I'm here to discuss with you why more tech companies should be allies and co-conspirators with the BIPOC community and striving to advocate for equity, proper representation, and a diverse and inclusive workforce.
These past few months have been different for me, my community, and the people looking from the outside in. For many, it has been a time for change, learning, and reflection. As a Black man, I've watched my coworkers begin to grapple with and understand the realities, challenges, and historical oppression people like me have faced in the world (and in the workplace). But this desire to learn and understand hasn't always been there.
The truth is that it's been far too long (and extremely frustrating) for me and my Black peers to have to continue to explain that oppression in the workforce isn't momentary; it's systemic. It's a product of white applicants receiving 36% more callbacks than the equally qualified Black applicant. It's a product of Black-sounding names receiving roughly 50% fewer callbacks than those with white-sounding names. But, things are beginning to shift, which means we must work harder and more diligently to reach and actively recruit from these underrepresented groups.
It's one thing to say you see a problem and that you want to see more diversity and inclusion in your industry, but it's entirely different to take those words and actually live them, making it a cornerstone of your business.
"We have to focus on being intentional about seeking out diverse talent and getting them a seat at the table. Actively expanding your talent pool through job postings to diverse job boards, ensuring our job descriptions are inclusive, and having intentionality around who you are sourcing are some of a few ways we recruit that talent." -Kelsey Campbell, Senior Talent Advisor
At Flywheel, we made Diversity and Inclusion a company-level goal in 2020 because we knew we needed to do better. How did we drive this goal? Through company buy-in and employee advocacy.
It's essential to allow your employees to speak about the influence and power they have as a minority. One way to do this is to establish employee resource groups (or ERGs). Rise, Roar, and Hue, our ERGs that represent BIPOC, women, and LGBTQ+ people respectively at Flywheel, aid in better decision making and create greater outreach and name recognition within the Omaha community. By bringing a more diverse coalition of ideas and perspectives to the table, your company and brand can create a more expansive talent pool and greater brand awareness. So, not only does it support underrepresented communities, it creates new voices in your business.
Another great way to directly impact minority representation in the tech space is to partner with local organizations that are dedicated to empowering and creating opportunities for Black people to have careers in technology (and while monetary donations are great and should continue, it should never be where the advocacy stops).
"Creating community partnerships is all about connecting and showing up for what the group needs from you. It's not about showing up one time, but being consistent and cultivating that relationship over time." -Amanda Martinez, our Engineering Manager and D & I Community Champion
If your company genuinely wants to help, then amplify the voices in the community that are already doing amazing things. A great example of this is Flywheel's partnership with Rachel Fox, the founder of You Go Girl, a not-for-profit focusing on empowering women and women of color in the tech industry. Amanda, our D&I Community Champion, made a connection with Rachel, and Flywheel is now partnering with You Go Girl on upcoming coding classes. Most recently, Rachel talked at Flywheel's all-company retreat in July about racial inequity in the workforce where 70+ people attended. She elaborated on the importance of investing in our youngest generations, and to not only make an effort to employ them in the future, but to start educating those who wish to learn now.
"It's way more difficult to break through the tech industry when you're older and have been told you can't, instead of when you're young and you've been told you're a badass and can do whatever you set your mind to." -Rachel Fox
Rachel's thoughts and sentiment are not theoretical either; she's proven the benefits of educating and empowering people at a young age. You Go Girl has created paths for dozens of girls and future generations to develop an interest in, and start thinking creatively about tech. And this is just one organization of hundreds in the country that are dedicated to this mission. If more businesses were to partner with local leaders like Rachel, they could lead the way in diversity and inclusion initiatives, while also tapping into some of the newest, most innovative, and creative ideas in their specific space.
So, why does this matter? To be frank, it's the right thing to do. But, in a more business-centered justification, it will create a sense of belonging for your employees, aid in the development of ideas, improve the community you serve and operate in, and finally, lead to more voices at the table, which leads to innovation and growth.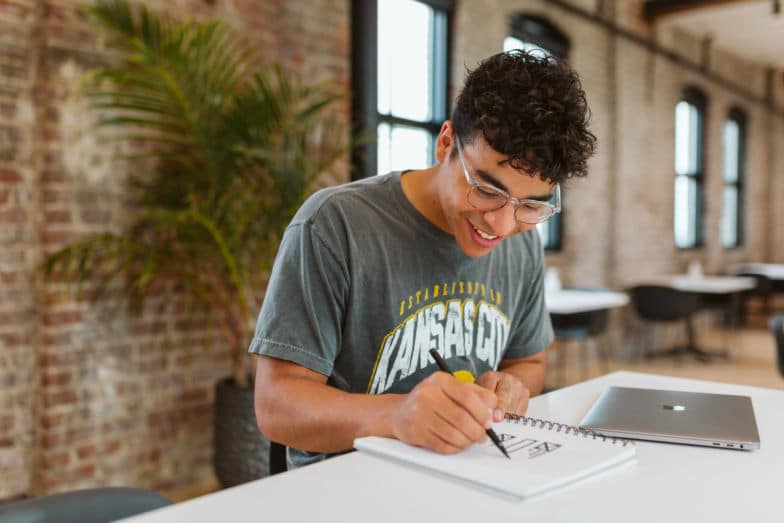 "For organizational leaders at all levels, it's absolutely essential that you do the active work to eradicate biases in your business – both conscious and unconscious. I'm fond of saying the phrase 'diversity attracts diversity, which includes diversity in all its forms: diversity of ideas, beliefs, and people. You have to be intentional about diversity; balance doesn't just happen. You must set goals, measure progress, and hold all leadership accountable for diversity and inclusion, not just a single leader with that title. Together it is our collective responsibility to cultivate a flexible, empowering, and inclusive workplace for all leading to fulfillment, opportunity, and progress for all." -Heather Brunner, Flywheel and WP Engine's CEO
But, don't just take our word for it. Studies show that brands that are active in the community can see a direct boost in performance indicators, such as employee engagement. More research shows that 86% of Generation Y workers greatly value their companies' corporate social responsibility programs and would quit their jobs if those programs started to slip.
Furthermore, companies who practice and align themselves with positive community-oriented goals can see an uptick in customers and/or clients. Roughly 82% of consumers consider companies' social responsibility when deciding on services or products to buy.
We have seen how companies and brands can suffer when their messaging or opinions are disrespectful or antiquated. This can lead to brand boycotts, an allocation of time and effort into correcting a preventable problem, and in turn affecting your bottom line. Ultimately, this isn't about hitting your goals for the quarter, but it is important to note that not being progressive when it comes to D&I efforts can affect your business' success in the long run.
It's important to note that no company has perfectly cracked the code to this yet, and Flywheel will be the first to admit that its D&I strategy has been a work in progress. But the most important thing to do, whether you're starting a company today or are a Talent Acquisition Manager for a booming tech business, is to advocate for continuous action toward hiring and supporting diverse talent. If you're doing it the right way, the "box checking" mentality will soon become a thing of the past, and super small percentages like 3 and 5% will slowly start to grow, along with your culture, company, and community.