When Flywheel first started, we were just a few people in a coworking space. In 2014, we hit a major milestone and moved into our very own downtown office. At the time, the 10 employees that made up Flywheel couldn't imagine ever outgrowing our one-floor headquarters. But as you've probably noticed, we've done a LOT of growing over the last couple years – meaning our office needed to grow, too!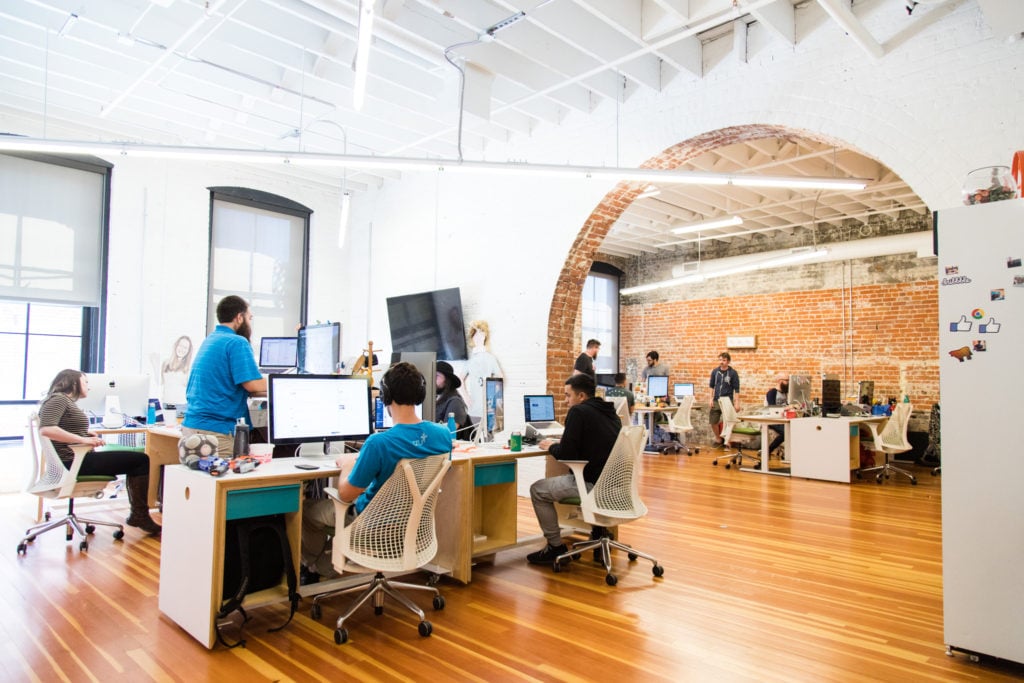 Over the past year, we transformed our one-floor office into a three-story headquarters with 7,500 extra square feet to accommodate all of our creativity and growth. We are so incredibly proud of what our space has become, so we wanted to take you on a little virtual tour!
The first order of business was to extend our office vertically, with two extra floors. Naturally, the only way to do that is to add a staircase, which meant we needed to cut out a huge hole in the floor. So we did!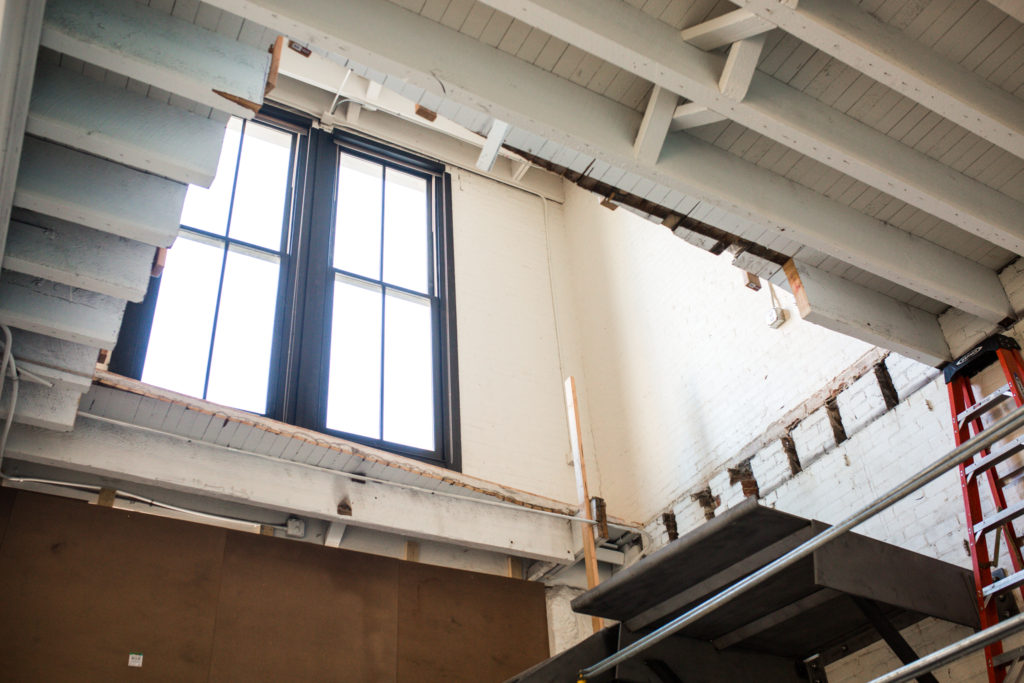 Once we had access to the new space, we knew we needed to add more conference rooms while still leaving plenty of room for each team to grow. We struck a balance and added five brand new rooms that are perfect for team meetings, along with a few other spaces to help employees get away from their desks.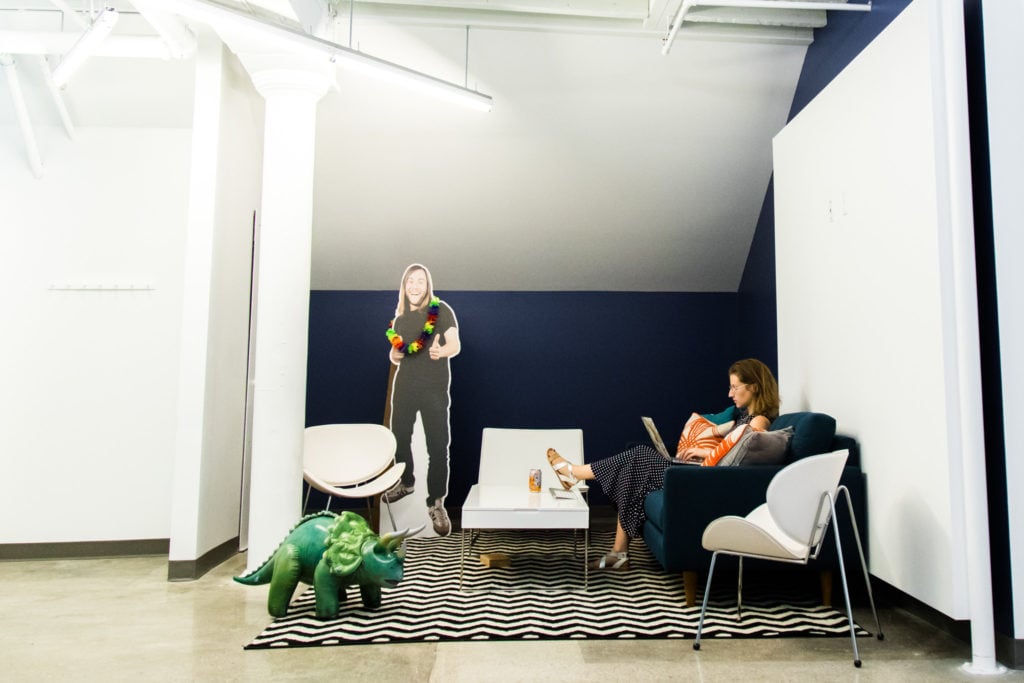 The theme of each room was inspired by our beautiful brand guide, which made it easy to pick out the colors. To help control the sound, we also had custom-made, sound dampening panels installed, featuring some of our very own employees and photography!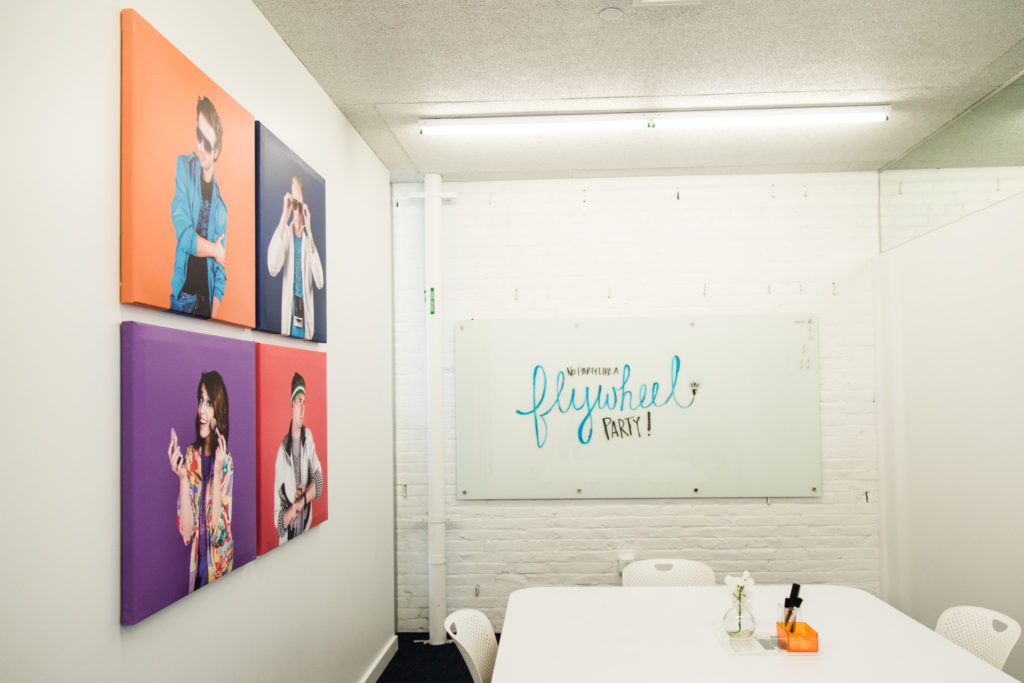 Of our new rooms, one has an extra special purpose that we're extremely excited about. The yellow room may look like just a lounge area, but it's actually a maternity room for new mothers! It comes with extra soundproofing, it's own Sonos speaker, a mini fridge, snacks, floor-to-ceiling curtains, and most importantly, the cutest pics around of some of our precious office pups.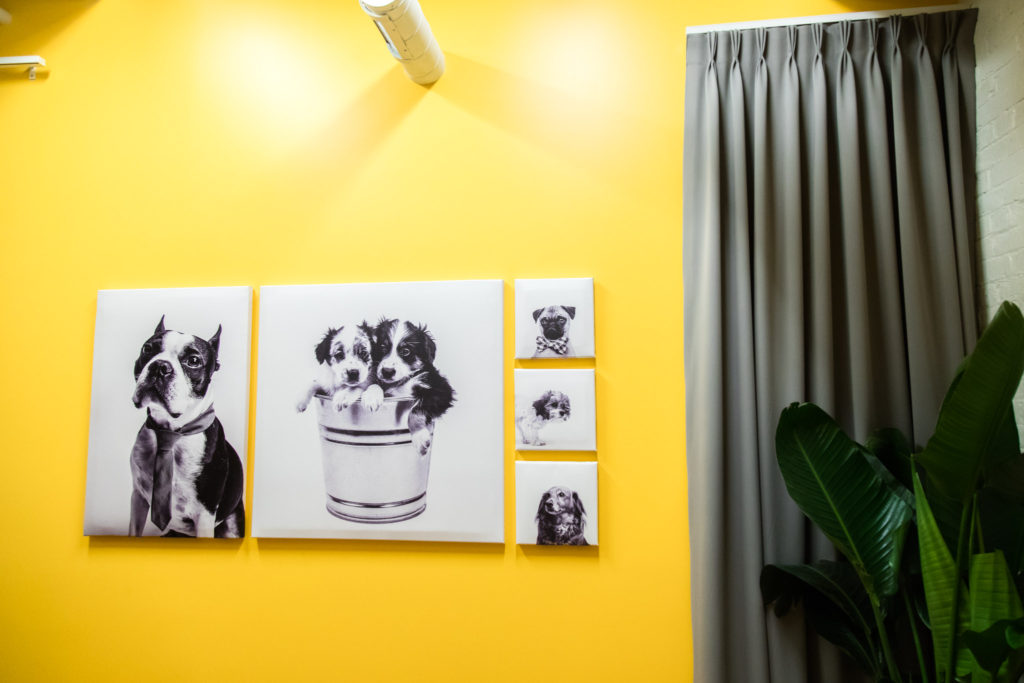 Some of the other highlights in the office include our creative chalkboard wall in the kitchen, the beautiful new entry, and our favorite motto painted on the first floor: We <3 designers!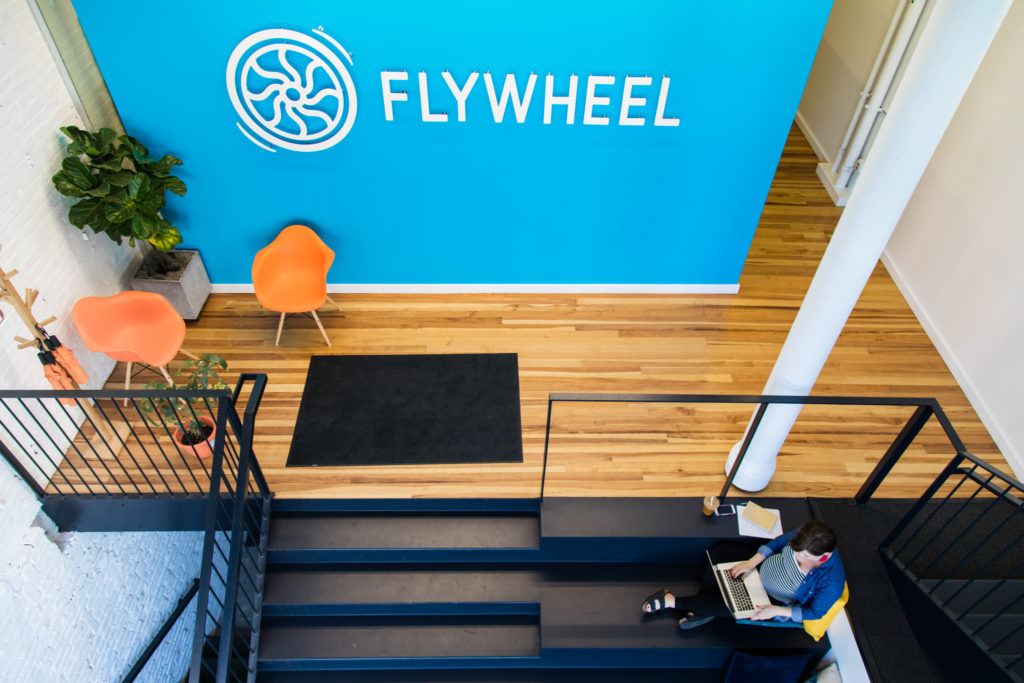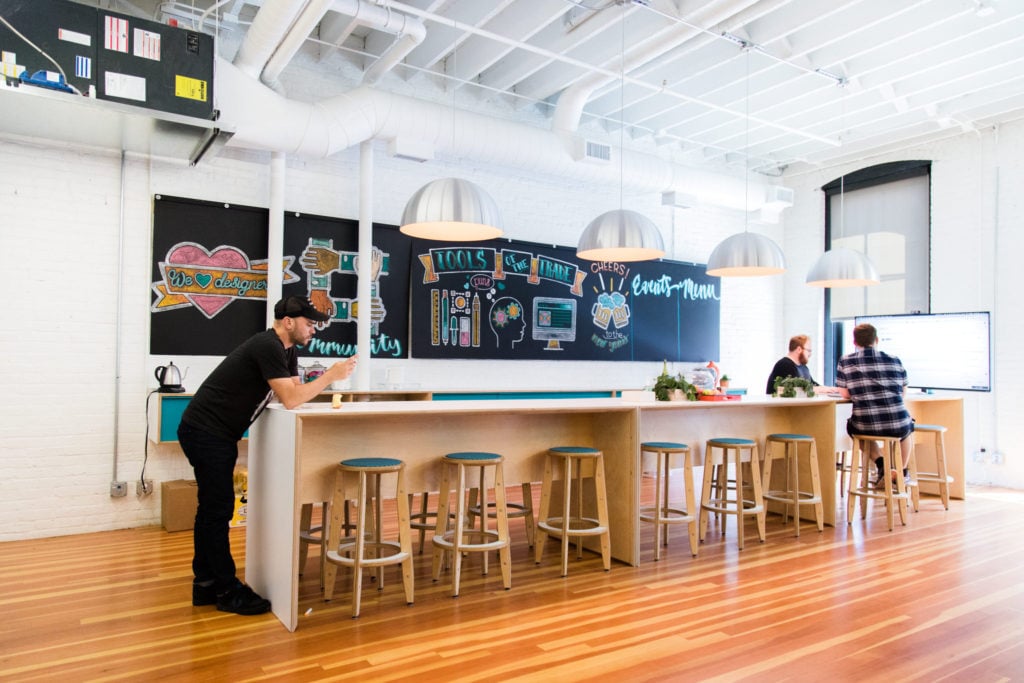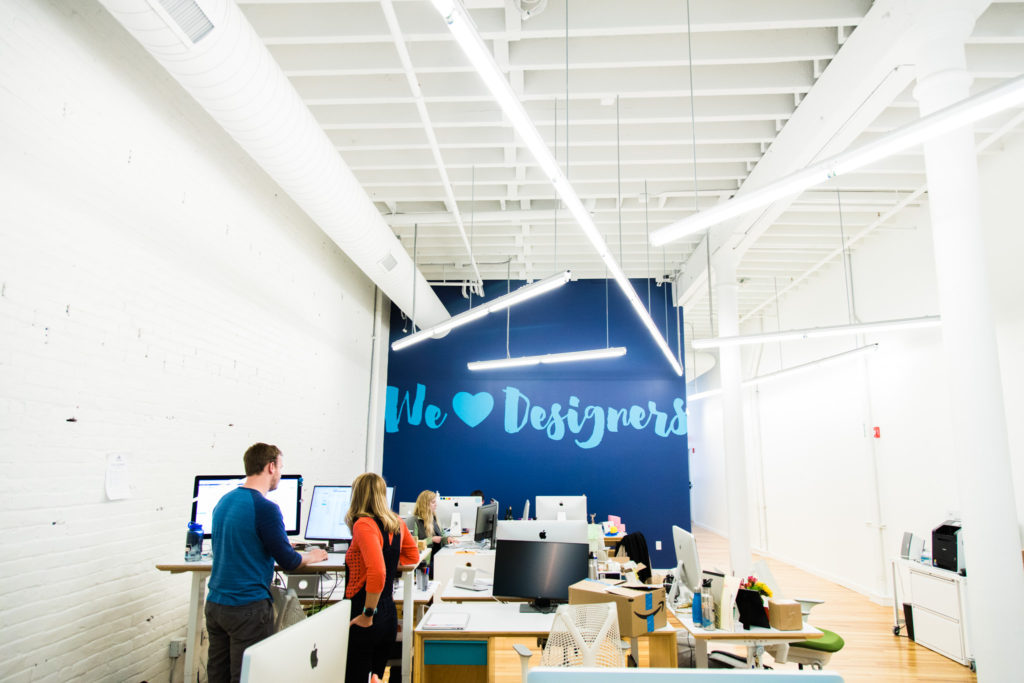 Once the construction was complete, the painting was finished, and the artwork was hung, we threw a party to celebrate! Our open house allowed us to give tours of the new space, show off our sweet setup, and enjoy drinks with friends and family from near and far.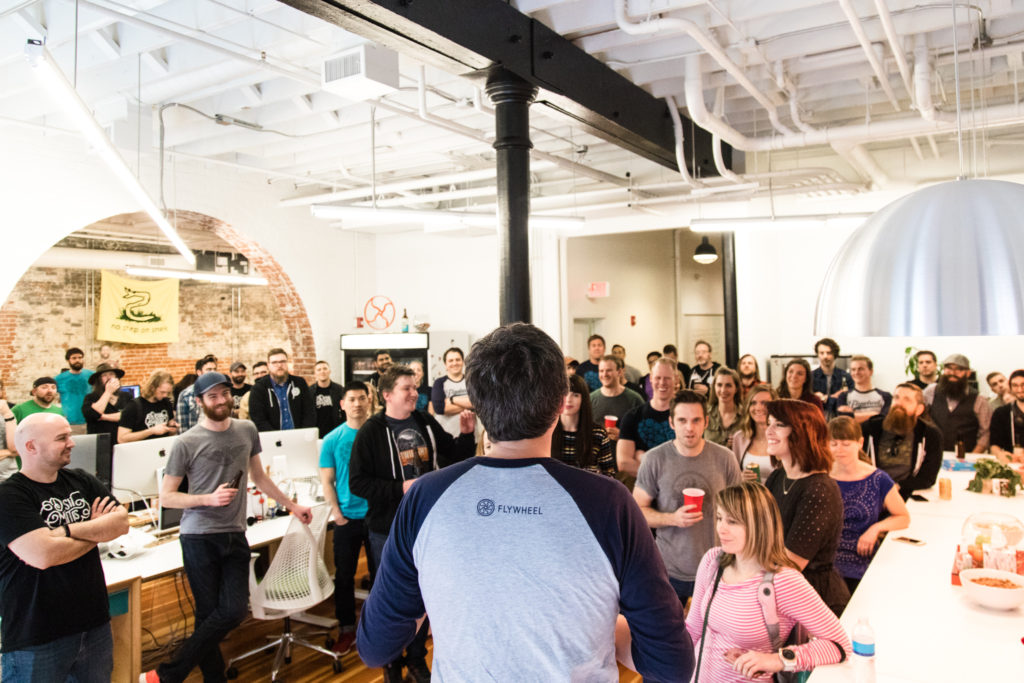 We went all out with a candy and popcorn bar, three kegs of local beer, and wonderful wines of all kinds! And to top it all off, our in-house DJ, Eric, filled the building with groovy beats all night long.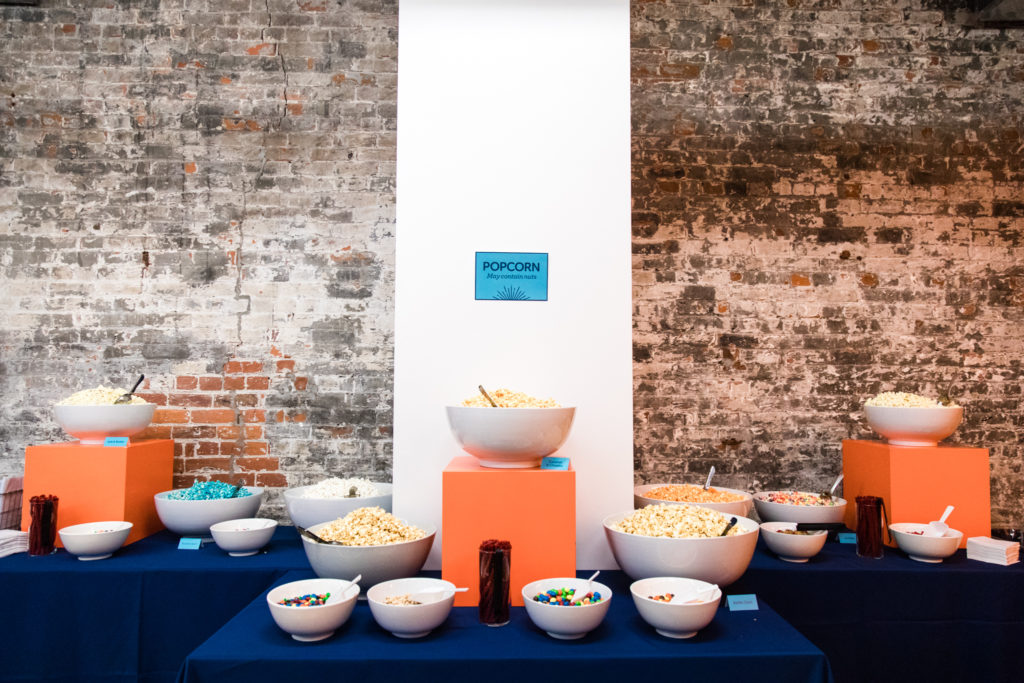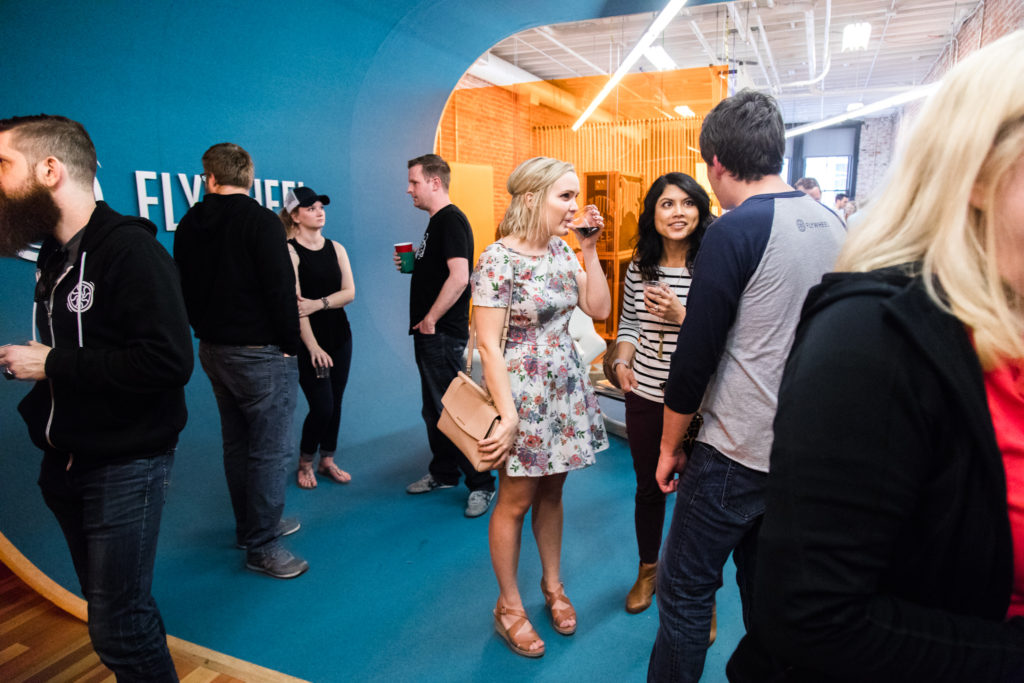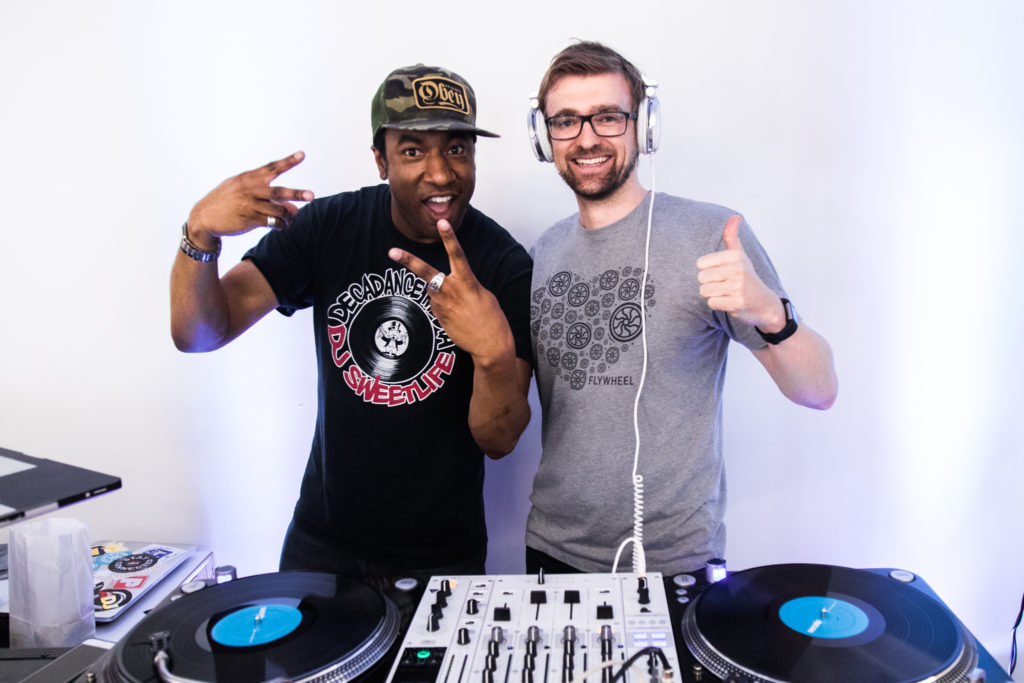 We sure do love our shiny new office space, and are so thrilled to see how it continues to grow!