Our quarter three retreat was jam-packed with laughter and delicious food. The theme was "Growth and Change," so we fondly recalled the places we had been in the past and looked with anticipation to the places we're headed. For two days, we brainstormed about the future, watched hilarious videos, reviewed our goals, and celebrated our accomplishments!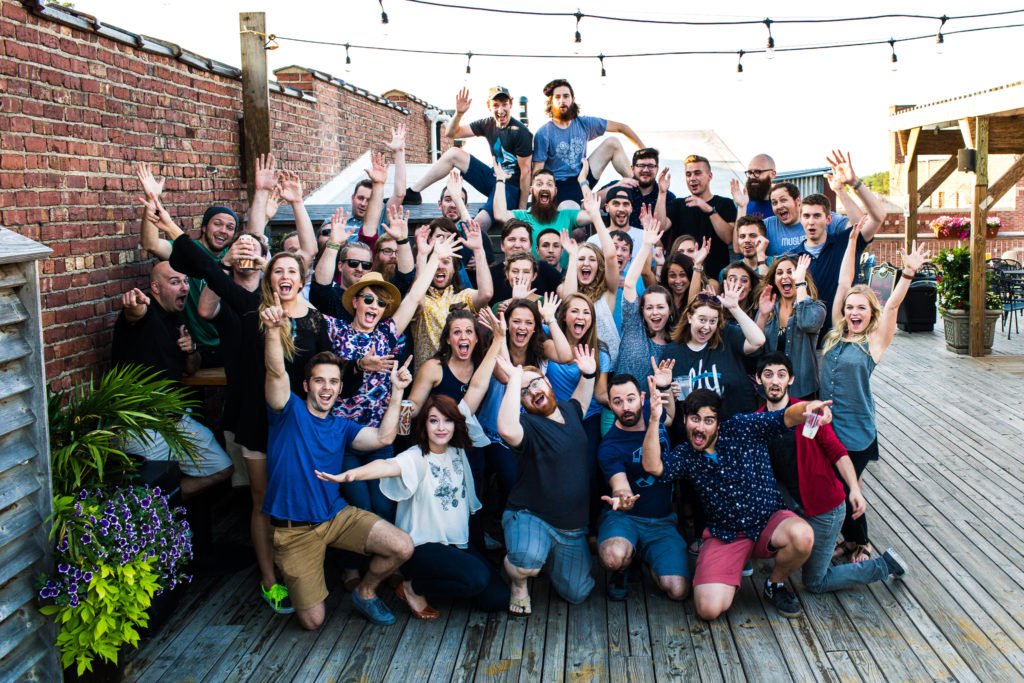 In preparation for this wonderful retreat, we called all hands on deck to the support department the day before we were set to leave.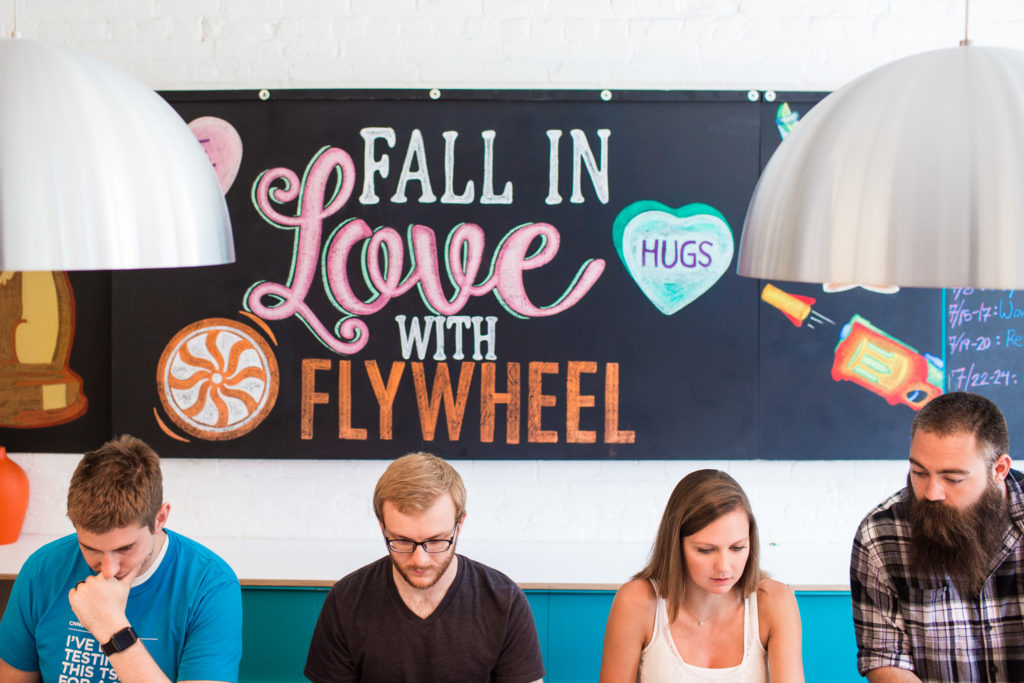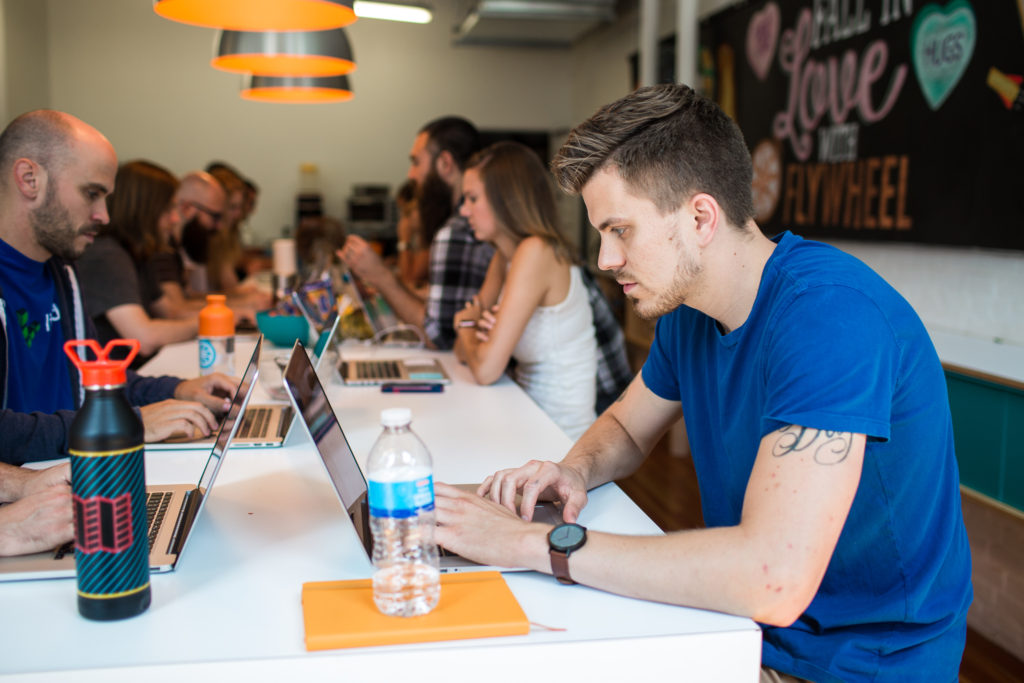 Everyone squeezed next to each other in the kitchen to pound out support tickets and website migrations so that our support department could fully enjoy the retreat without worrying that they were getting behind.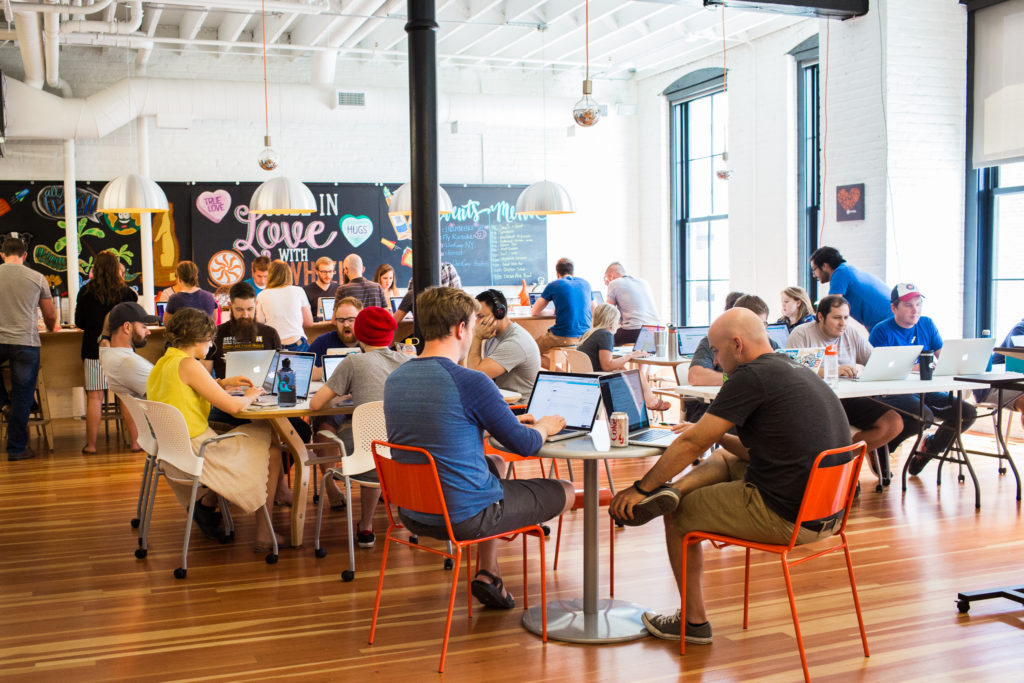 When we arrived at our retreat space the morning of the first day, personalized Flywheel water bottles and brand new t-shirts awaited us. Everyone loved their new swag!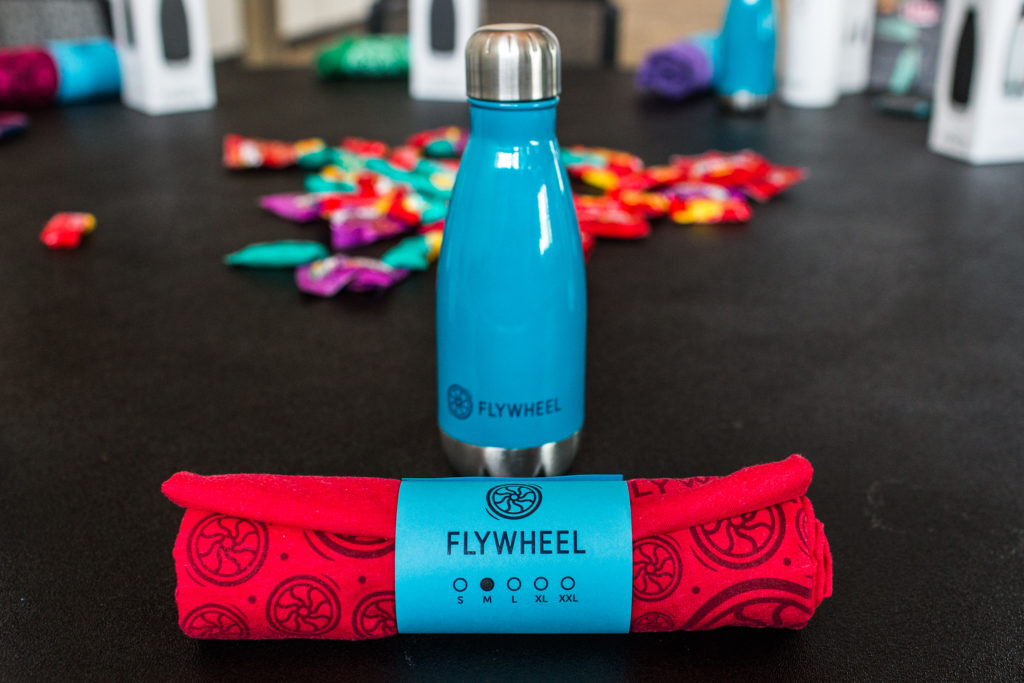 As if that wasn't good enough, we were fed a delicious breakfast to kick of the morning. A special shoutout to BeanSmith and Helping Oats for providing some awesome coffee and oatmeal both days of the retreat!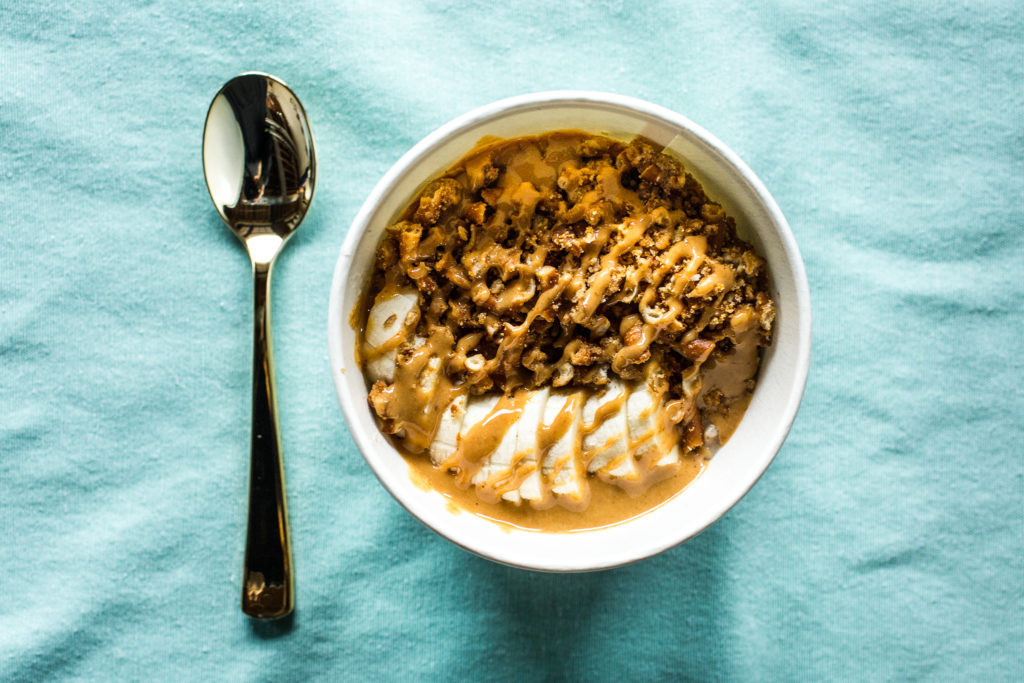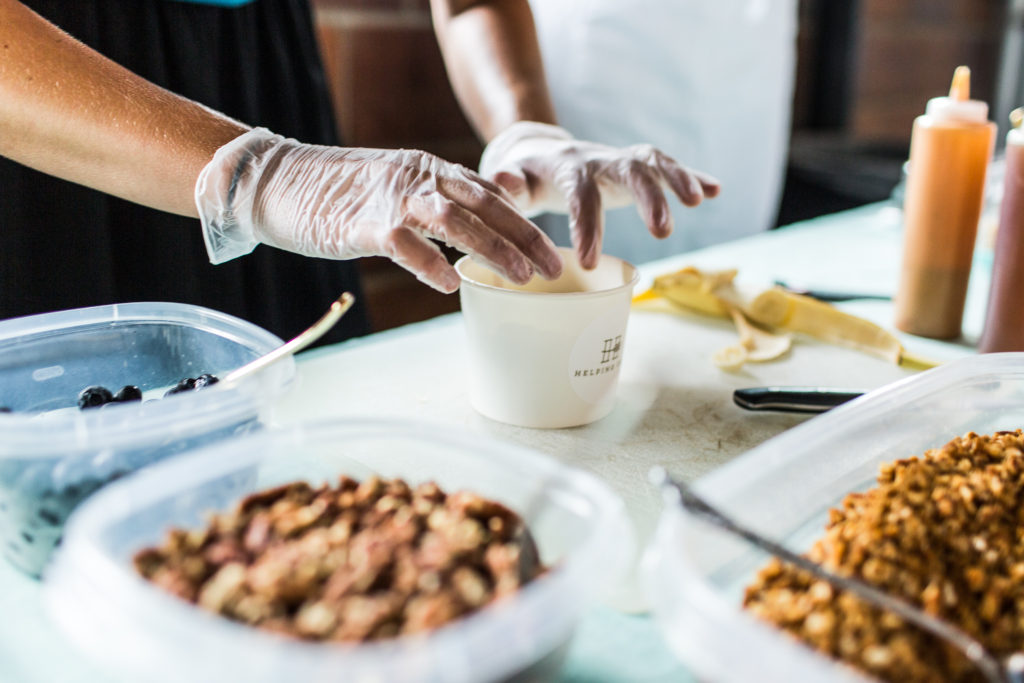 After breakfast, it was time for an icebreaker! We played a fun "Most likely to…" superlative-style game in groups and our laughter couldn't be stifled. Flywheel may have 50 employees (and counting), but we still know each other all too well.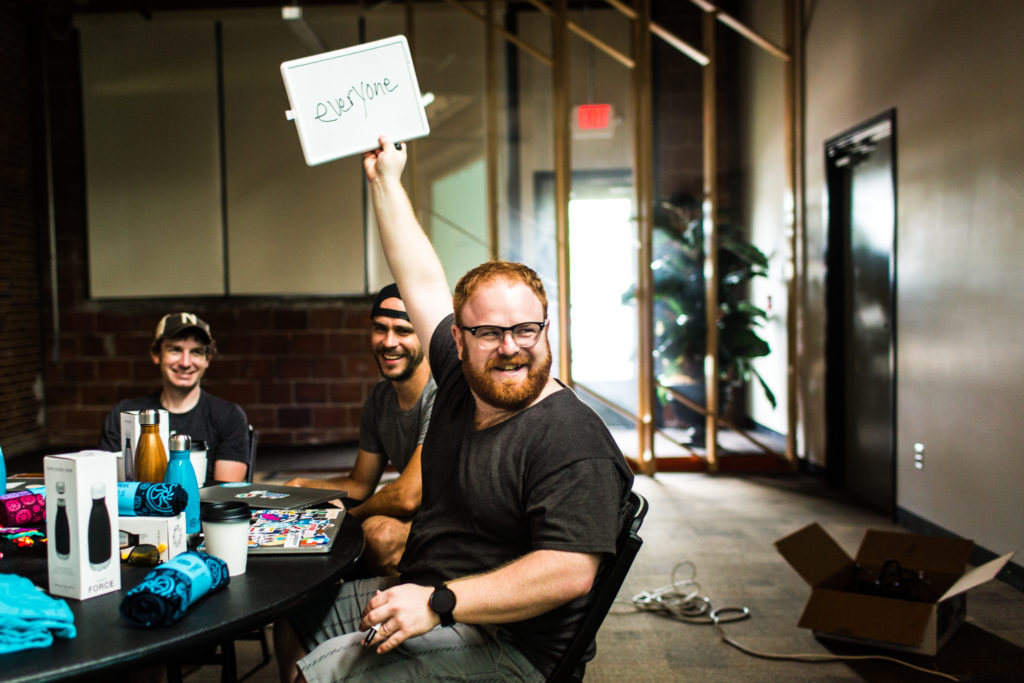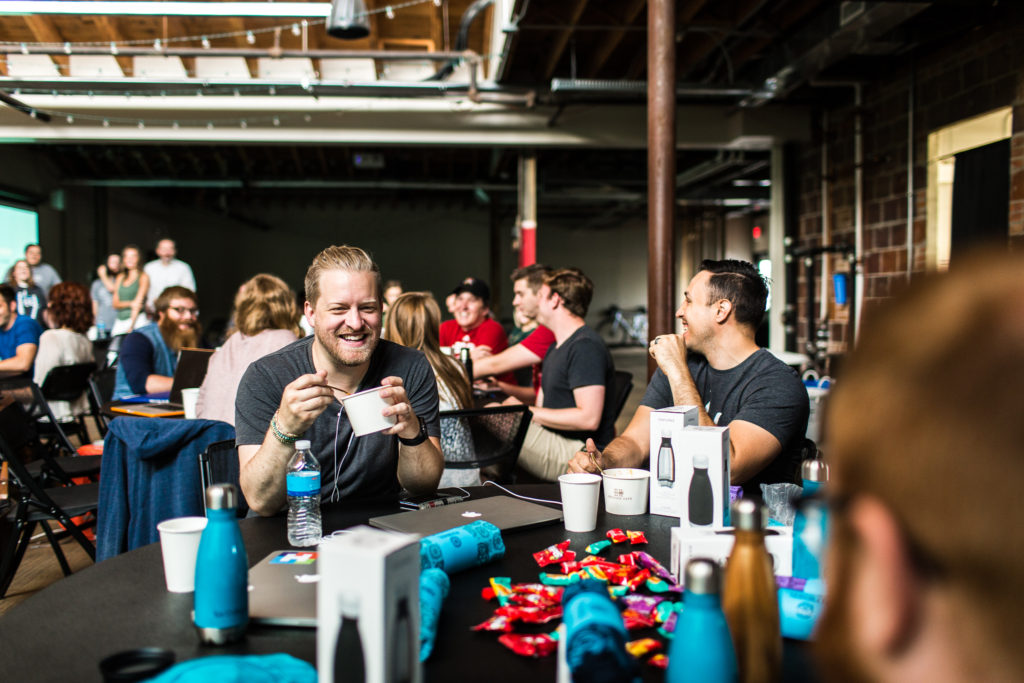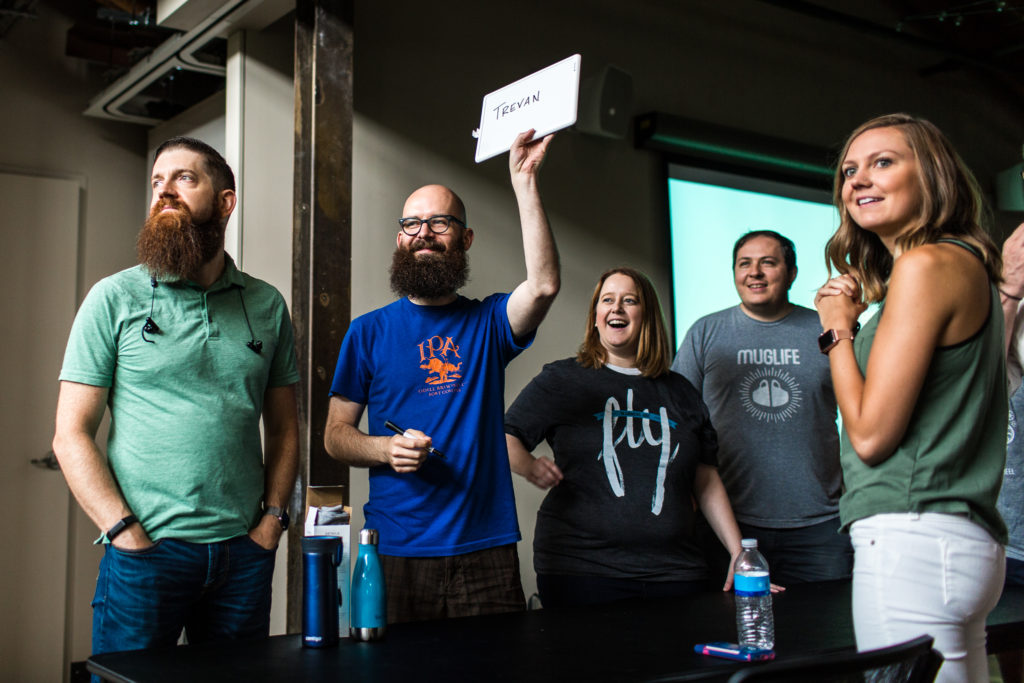 The rest of the day was spent talking about our performance this past quarter, our plans for the future, and the ever-anticipated department goal videos. The videos feature three wins and three losses for each department in terms of their goals for that quarter, and each quarter the videos seem to be even goofier and creative than the last.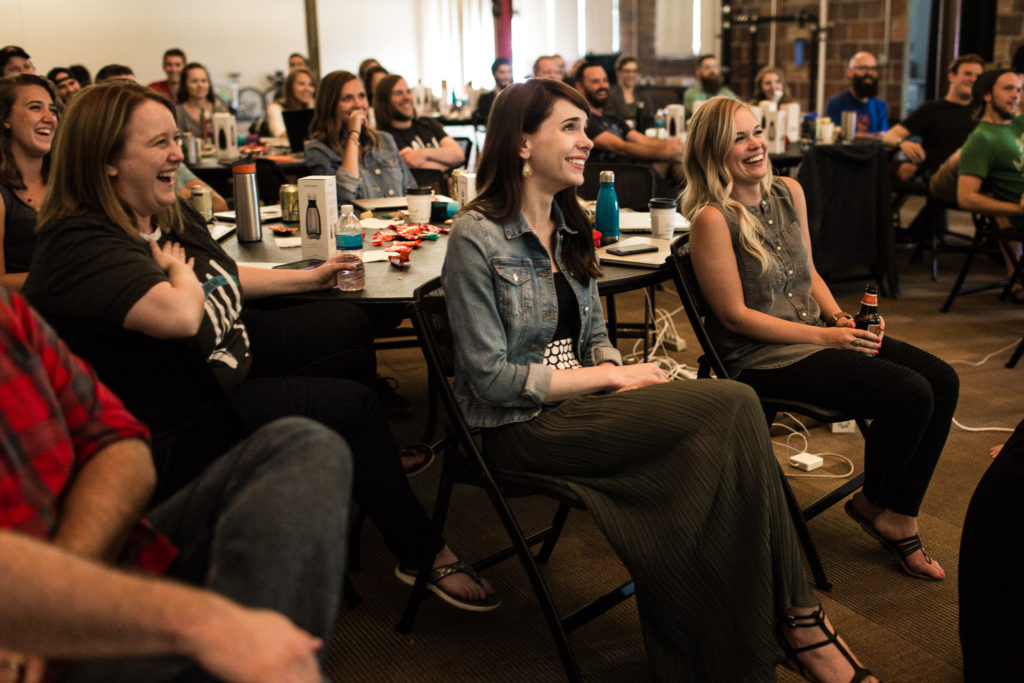 After a successful first day, we hosted a team dinner on the rooftop of 1912. Flywheelers played lawn games and enjoyed a buffet of deliciousness for dinner.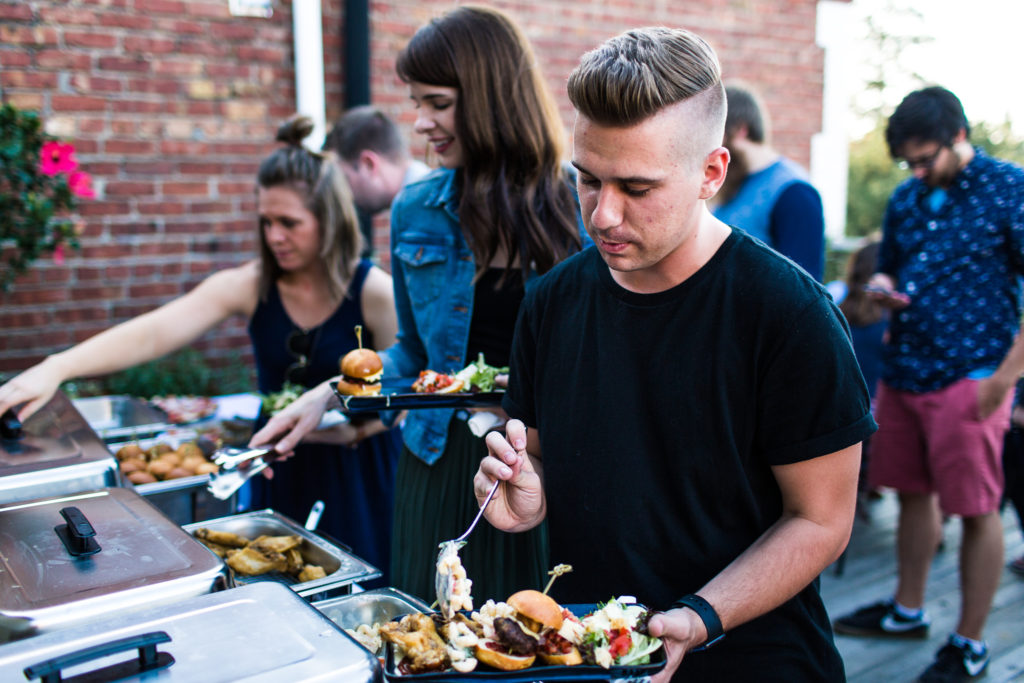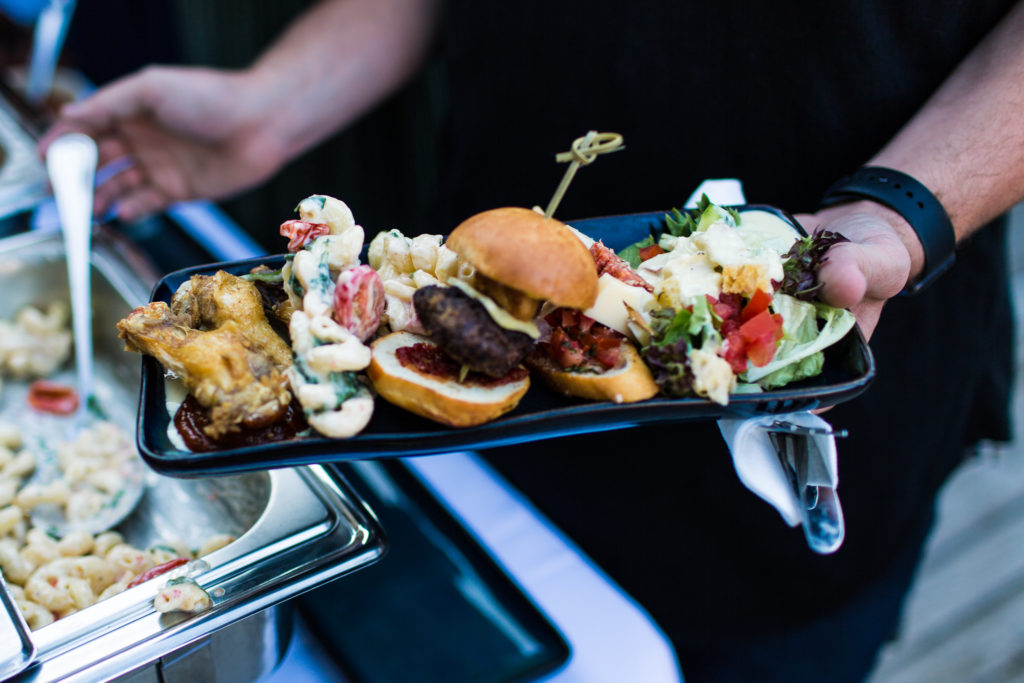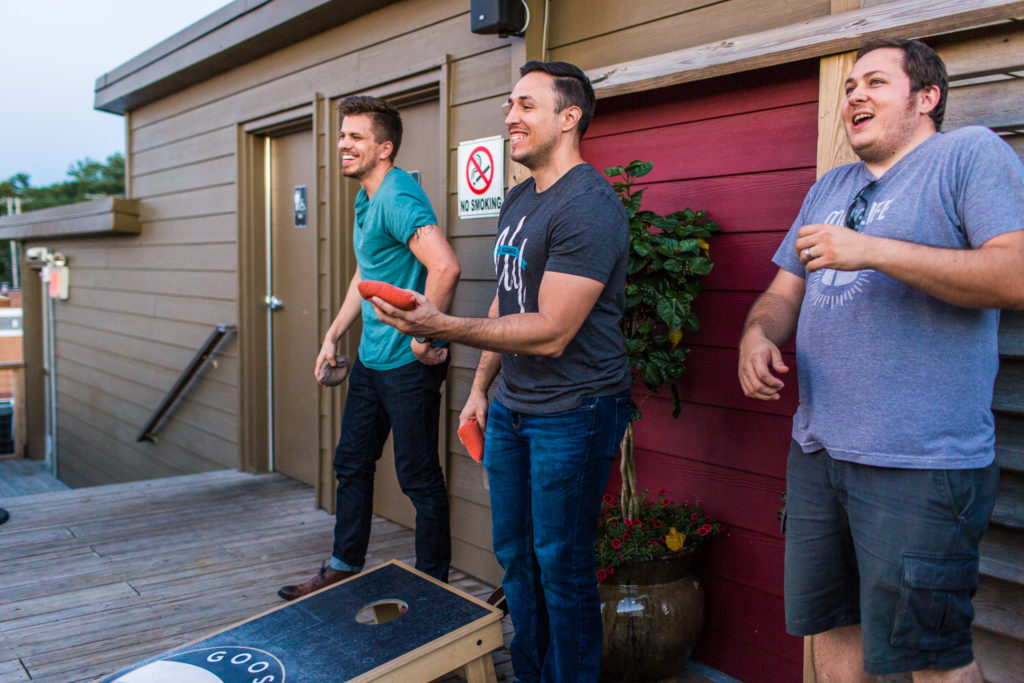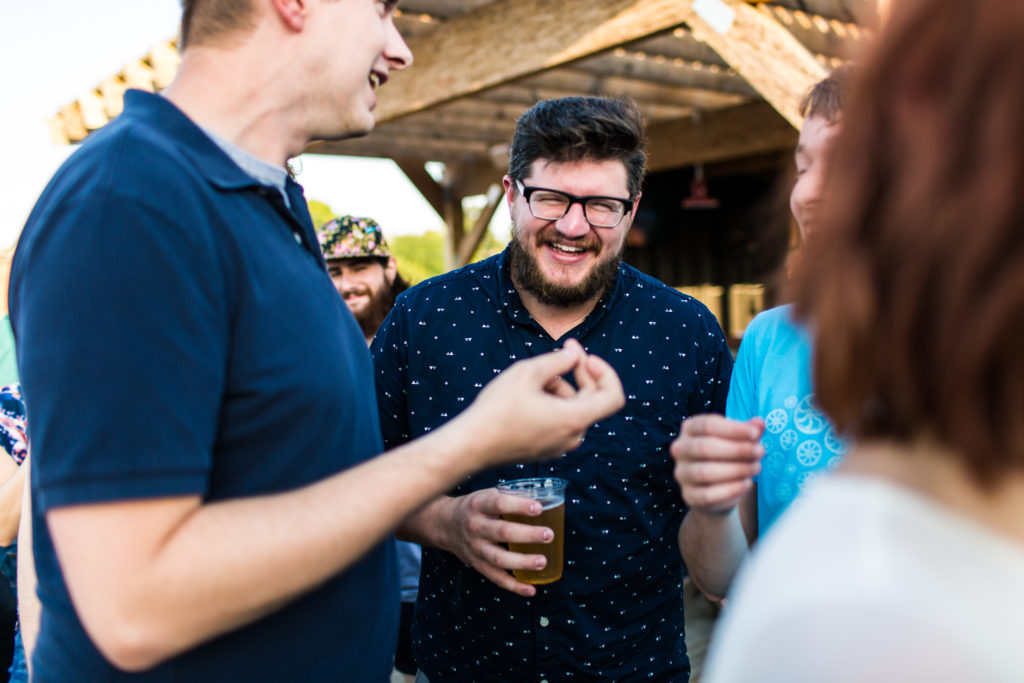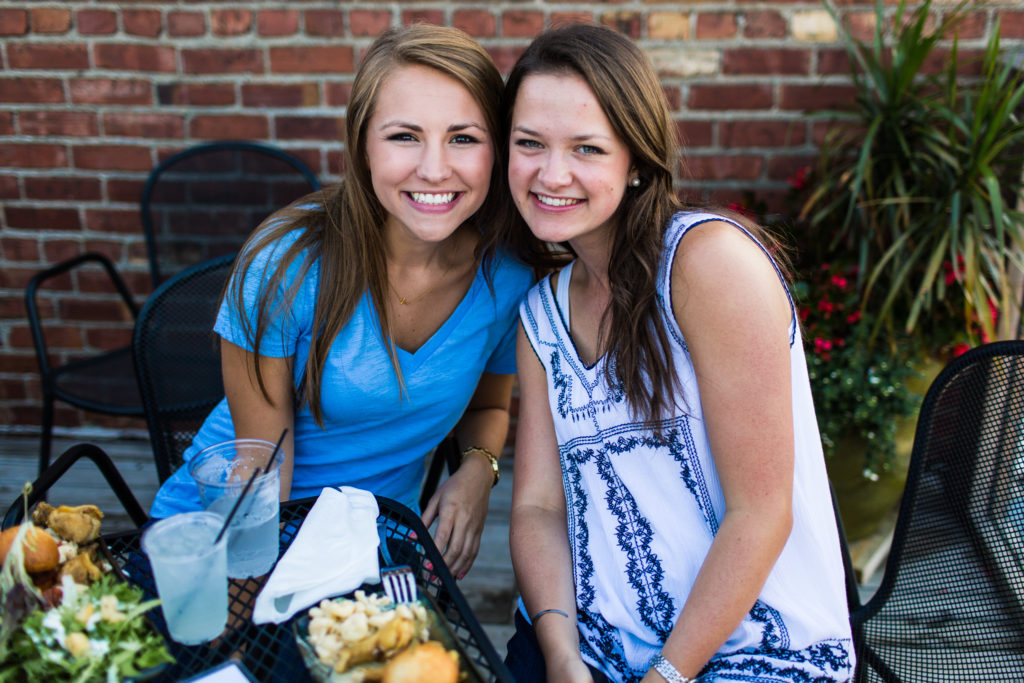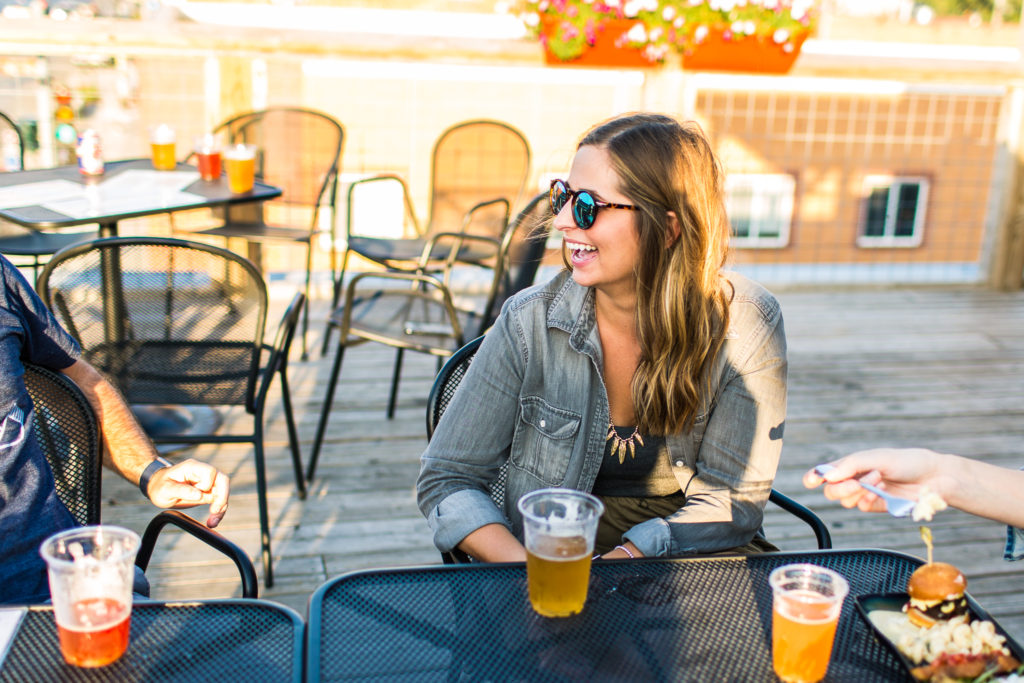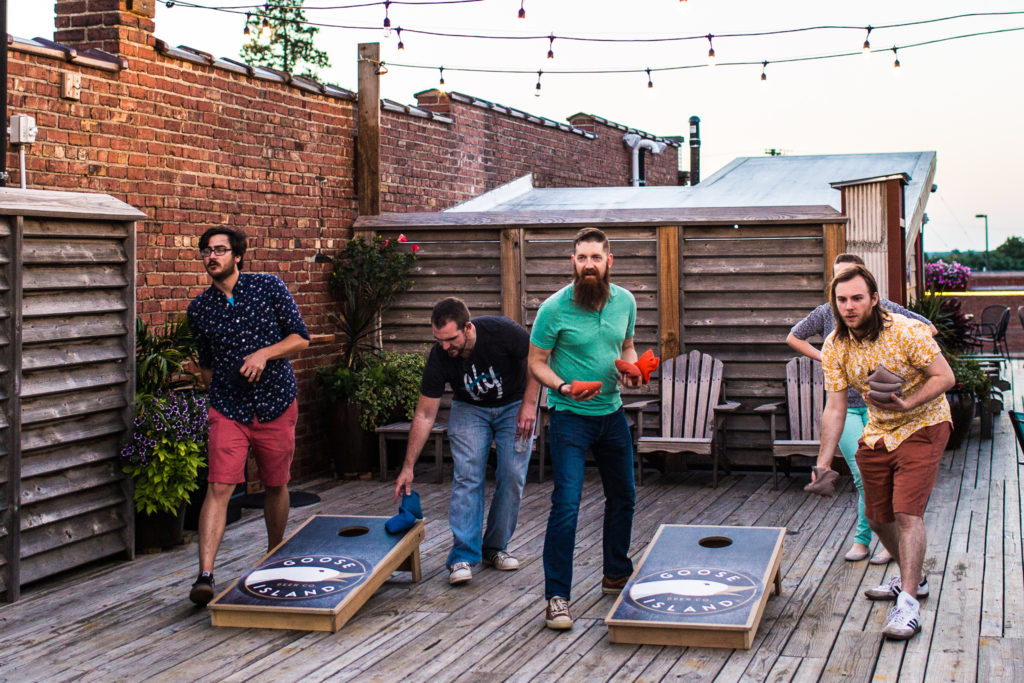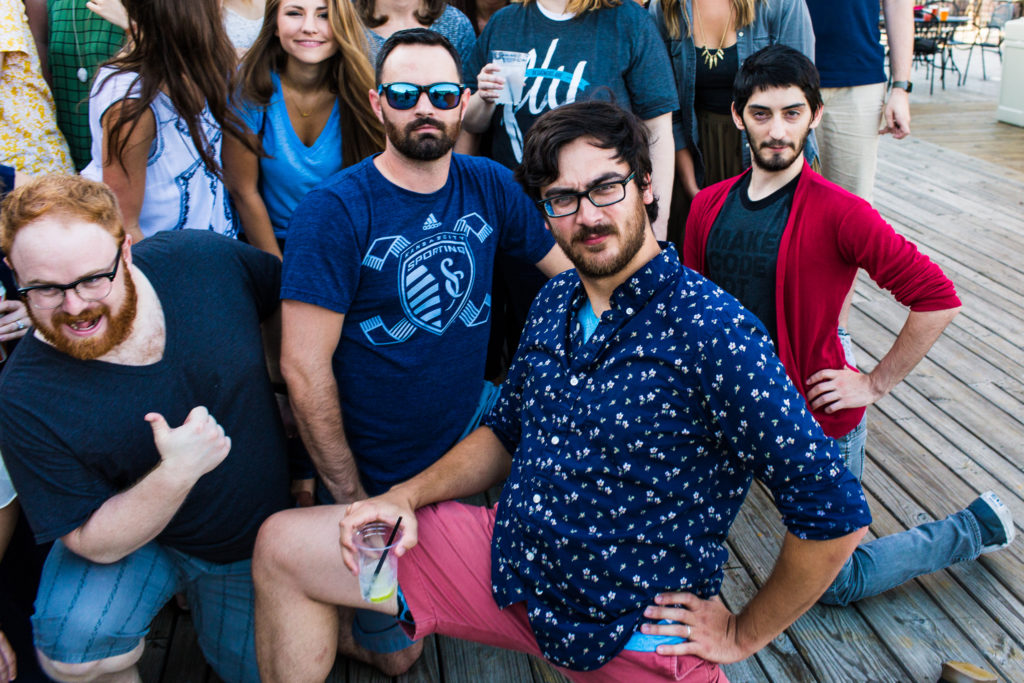 The next day, we had roundtable discussions where Flywheelers were encouraged to share their ideas for improving different aspects of our company. It was a great opportunity for brainstorming, and we're already looking at implementing several ideas that came from this group exercise!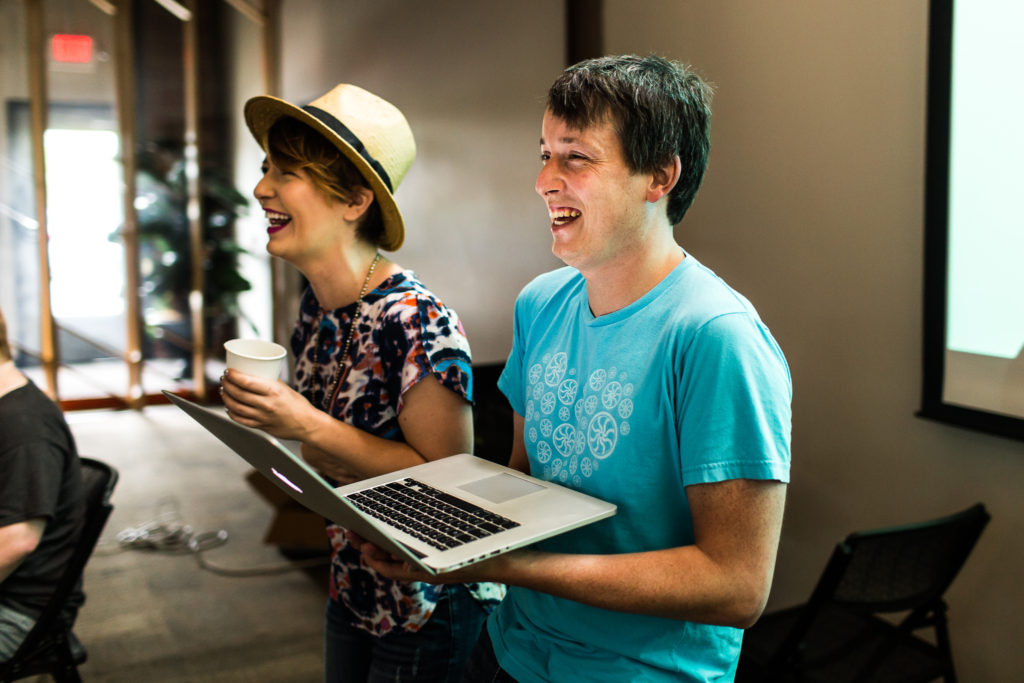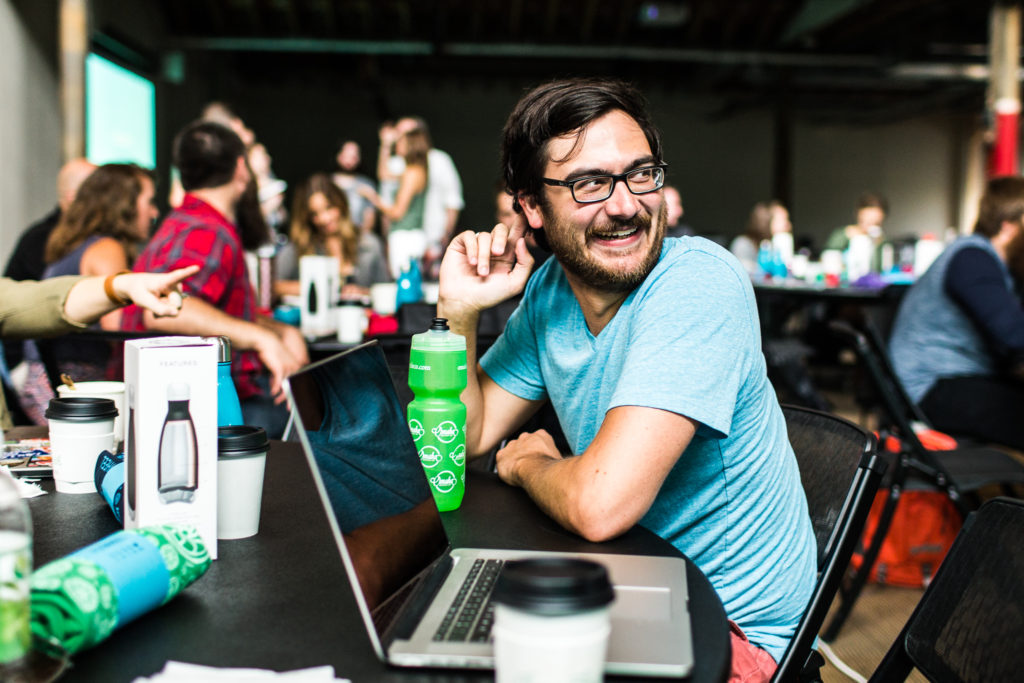 To wrap up the retreat, we reflected on all the "fly-fives" that were given out to Flywheelers that went above and beyond their duties this past quarter. We gave the grand prize (a 3D printer) to T-Rave, a member of our support team that had taken on additional responsibilities while another member of the team was gone for an extended period of time. He was so grateful for this gift, and even gave a heartfelt acceptance speech.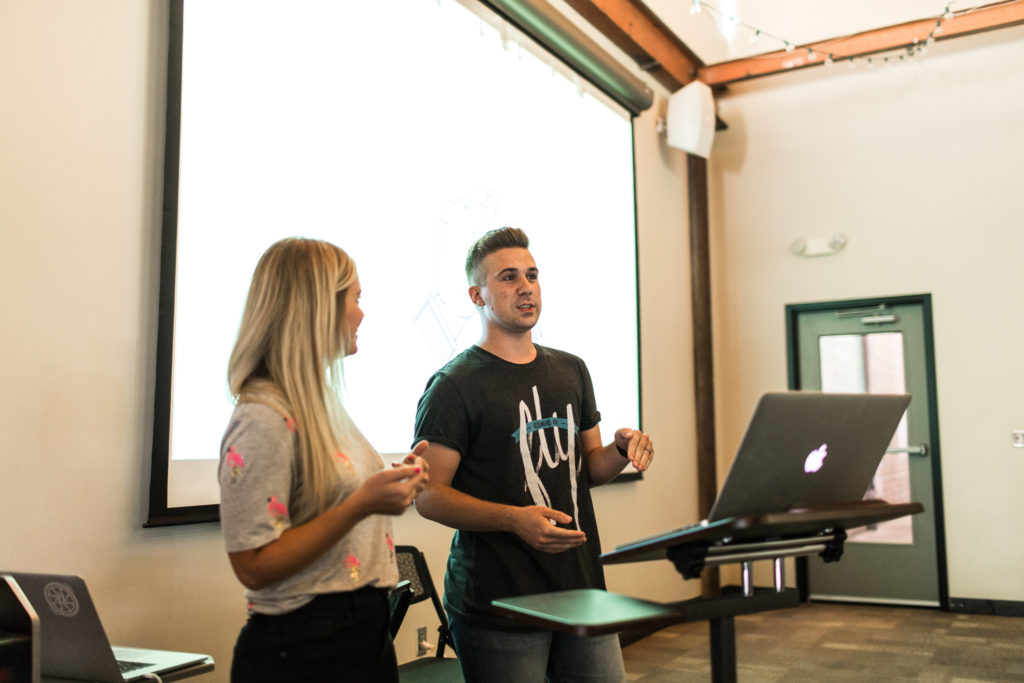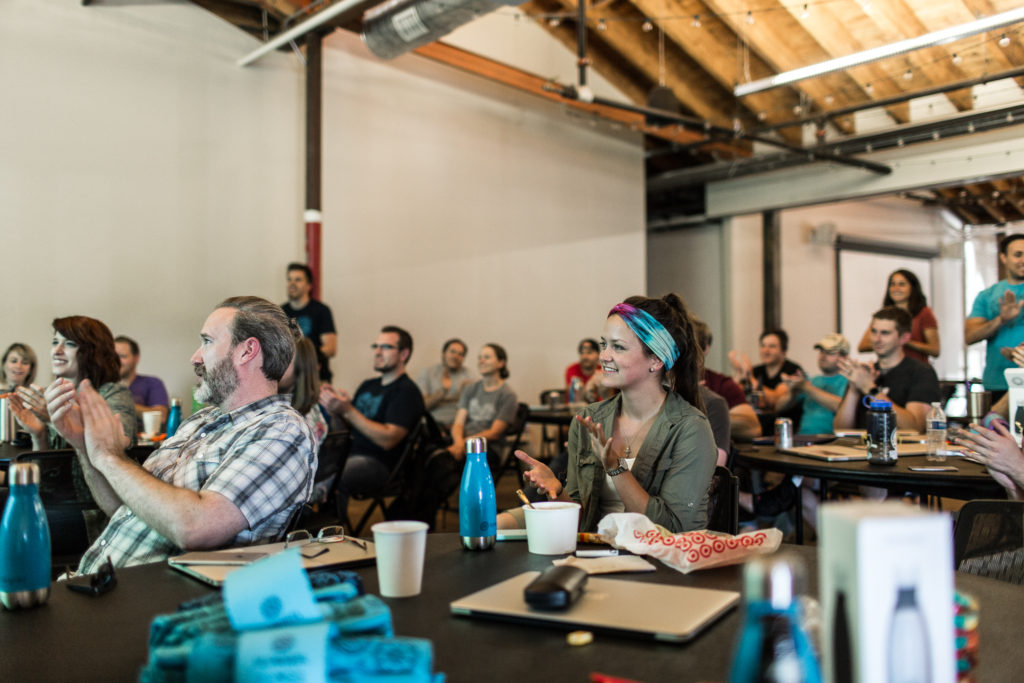 Across the board, we feel that the quarter three retreat was a success! Growth and change proved itself to be a fitting theme for a team that has so much excitement on the road ahead. We have been so grateful for the journey thus far!