At Flywheel, we believe design matters. That's why we've built our products with designers and agencies in mind. Internally, we also put a great emphasis on design and aesthetic, which leads to the production of quite a few beautiful products. We recently entered some of these projects into a competition – Show – hosted by the Nebraska chapter of the American Institute of Graphic Arts (AIGA), and, well, we did quite well! Not only was our work showcased next to some of the most brilliant designs coming out of Nebraska, but we also took home two silver medals and one gold! We're seriously honored to be selected for these awards, and are so excited to share what we've been working on.

Without further ado, here are our winning entries!
Flywheel Promotional Booklet: Silver, Promotional Design and Advertising (Professional)

What better way to catch the eye of designers than with rock-solid design? Our promotional booklets feature our beautiful iconography, fonts, and color palette – all while pitching our industry-leading services. This combination of design and functionality is eerily reminiscent of how Flywheel itself operates – design matters, but so do our services. The promotional booklets are a great resource for showing what we're capable of while also demonstrating how serious we are about we do.
Flywheel Swag Boxes:
Silver, Self-Promotion (Professional)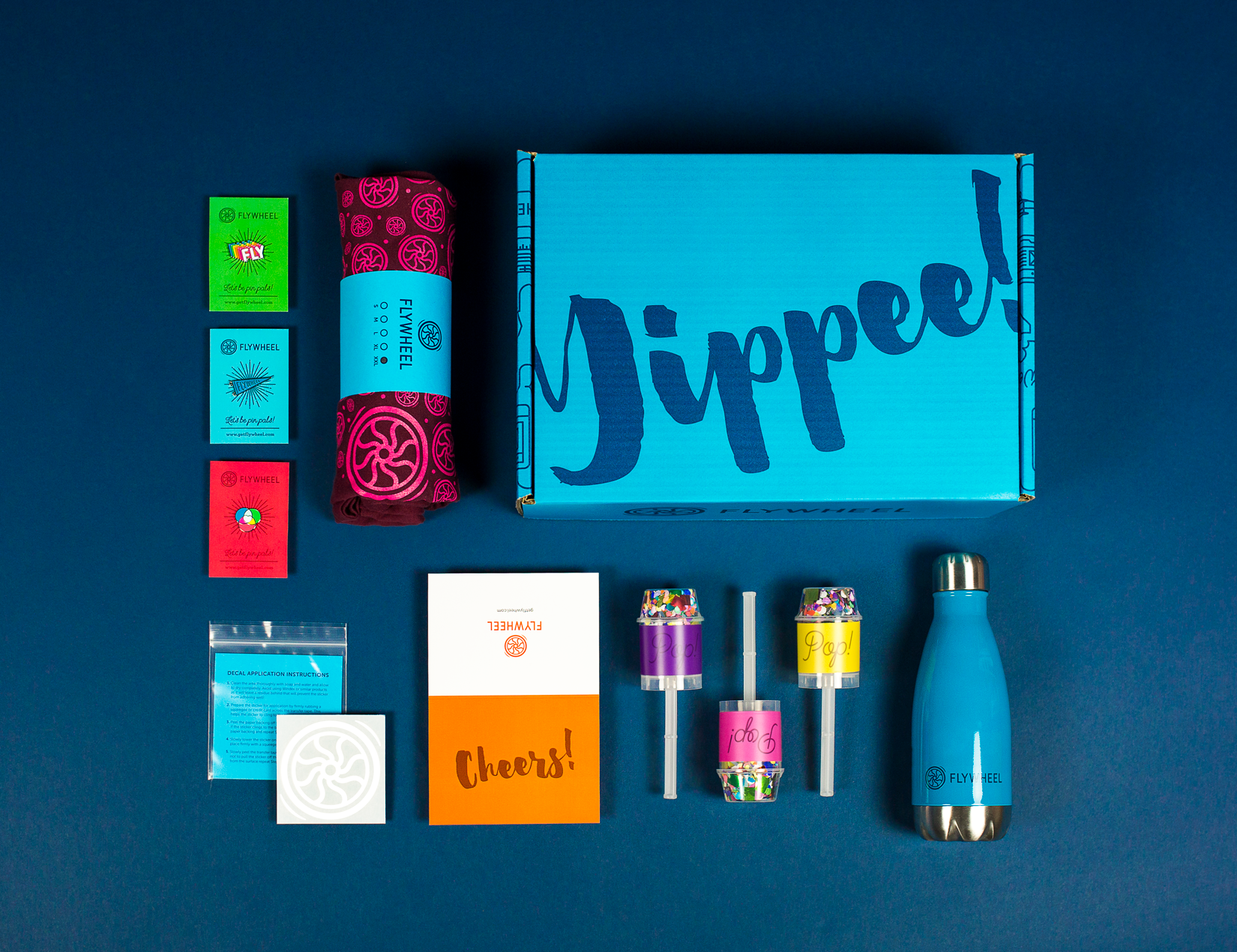 We love swag! We adore it. So, it comes as no surprise that we excelled in this part of the competition. Our legendary swag boxes include confetti poppers, a water bottle, a classic Flywheel t-shirt, pins, and much more! These boxes make our customers happy, and happy customers make for a happy Flywheel. Also, we want the Flywheel brand out in the world, so giving our customers awesome merchandise increases the visibility of our service.
Agency Partners Program – Tube Mailer:
Gold, Packaging and Product (Professional)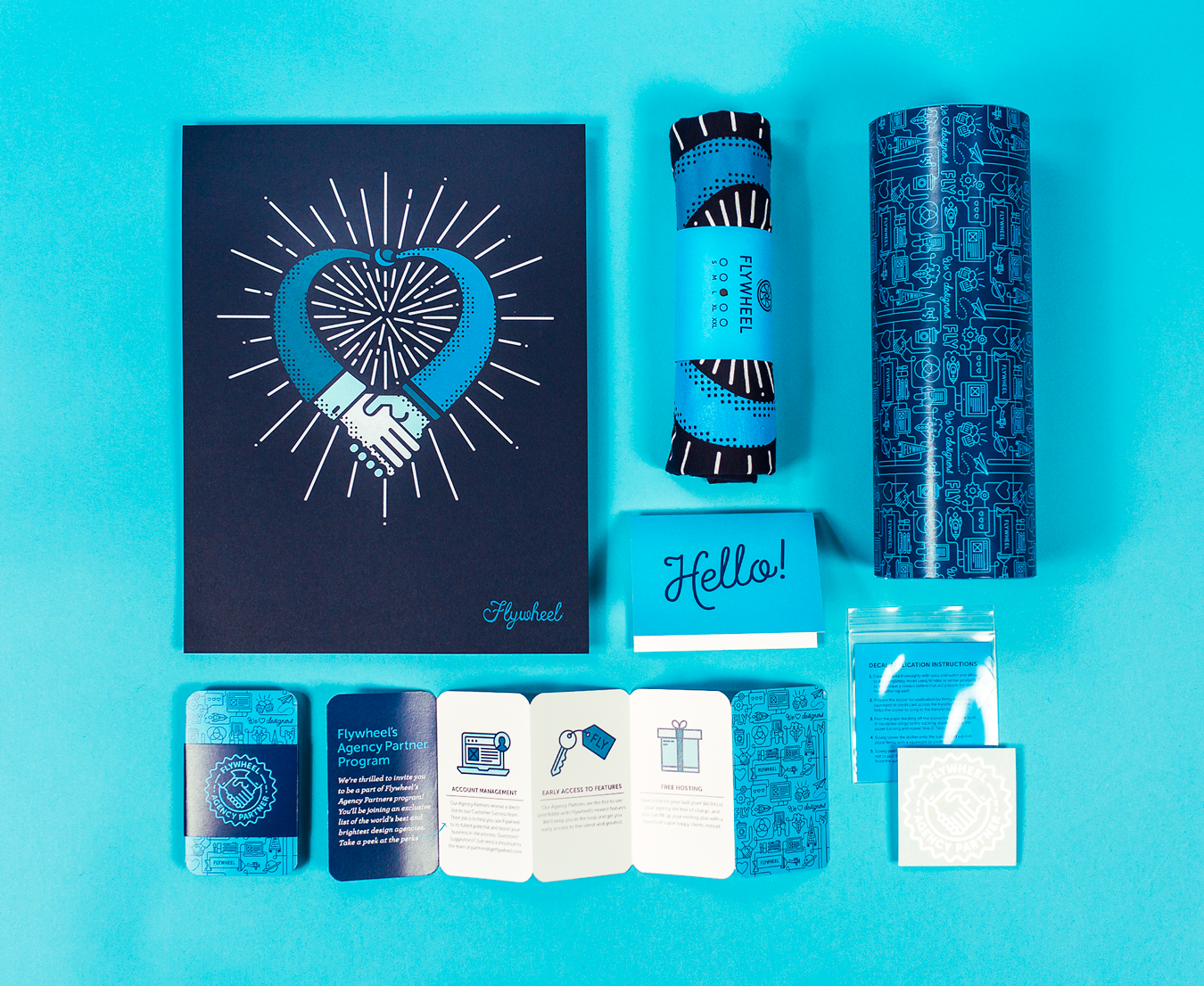 Agency Partners is Flywheel's hosting reseller program, packed with perks and fantastic features that allow agencies to offload a bunch of work and focus on scaling up their business instead! To show our appreciation for the spreading of our brand, we send a tube filled with goodies to our affiliate partners. Like our Swag Box, the custom-designed mailing tube contains an official Agency Partner t-shirt and other (beautiful) informational cards.
Though many people contributed to our winning designs, they were largely spearheaded by our own graphic designer and part-time Pun Queen, Andrea Trew. Flywheel's submissions placed second or higher in three of the seven categories, making Flywheel by far one of the most visible organizations there. We believe design matters, and we're proud to have shown our commitment to this value at AIGA! Want to see the rest of the medalists? Click here to check them out (and to see our colorful entries again!).