This week we got to attend the Silicon Prairie Awards, a night of recognizing the greatest minds in the midwest, right here in Omaha! In true Flywheel fashion, we showed up dressed to the nines to cheer on all the nominees, including a few Flywheelers! Members of the fly crew were nominated in three different categories, including:
Collin Wyler for Student Entrepreneur of the Year
Tony Noecker for Technologist of the Year
Flywheel for Startup of the Year
We love the startup community here in Omaha, and were honored to be nominated along some wonderful people and companies. We are so incredibly proud of every single award winner from the night, but we're especially proud of one Flywheeler who took home an award of the year.
Drumroll please…
Our very own co-founder and CTO, Tony, won Technologist of the Year!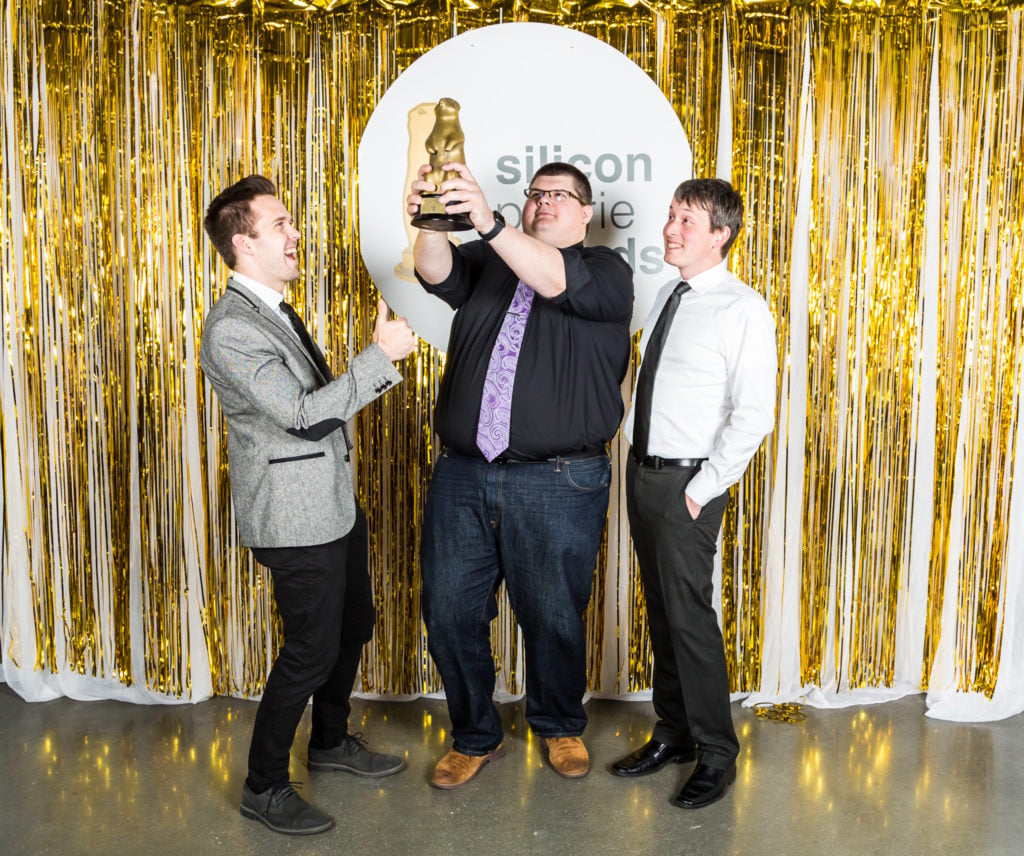 "Winning Technologist of the Year is wonderful recognition. By and large, I tend to be content staying behind the scenes, so it was a bit of a surprise. I've considered myself part of the tech community in the Silicon Prairie ever since I moved to Omaha eight years ago. Much of that time was spent building technology, but in the last couple years, I've had the opportunity to spend a good portion of my time building a technology team; to surround myself with other technologists who really make Flywheel something special. There's no way I could have won this award without being able to work alongside and learn from these talented and passionate folks. This award is very much a testament to everyone's hard work." – Tony
We are so proud and truly honored to be a part of the Omaha startup community and wouldn't be here without all of those that were honored at the awards. Cheers to the Silicon Prairie and the amazing people who have built it.
Thanks for celebrating with us!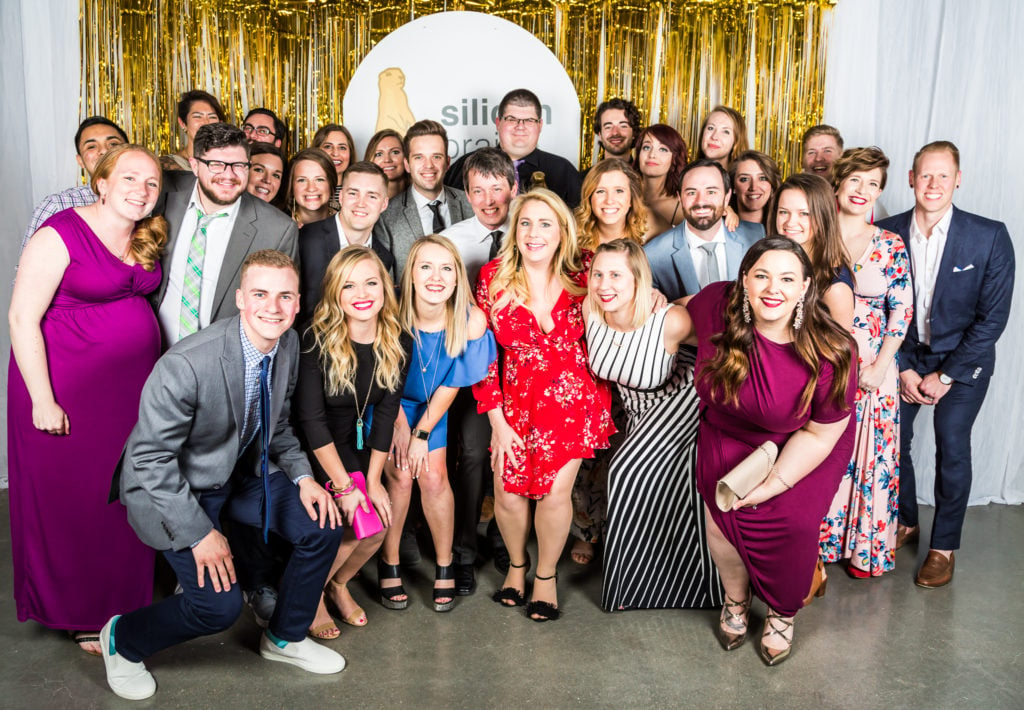 And a special shout out to Joshua Foo and Silicon Prairie News for the beautiful photos!