At Flywheel, our laptops are essentially an extension of ourselves. Since we bring them everywhere, it's no surprise that many Flywheelers have decked out their computers with snazzy stickers! We like to think creative environments help with our productivity, plus they're just fun to look at.
Let's check out some of the best-dressed laptops at Flywheel!
Trevan Hetzel
Front End Engineer
Favorite sticker: Left Shark, because it's left shark.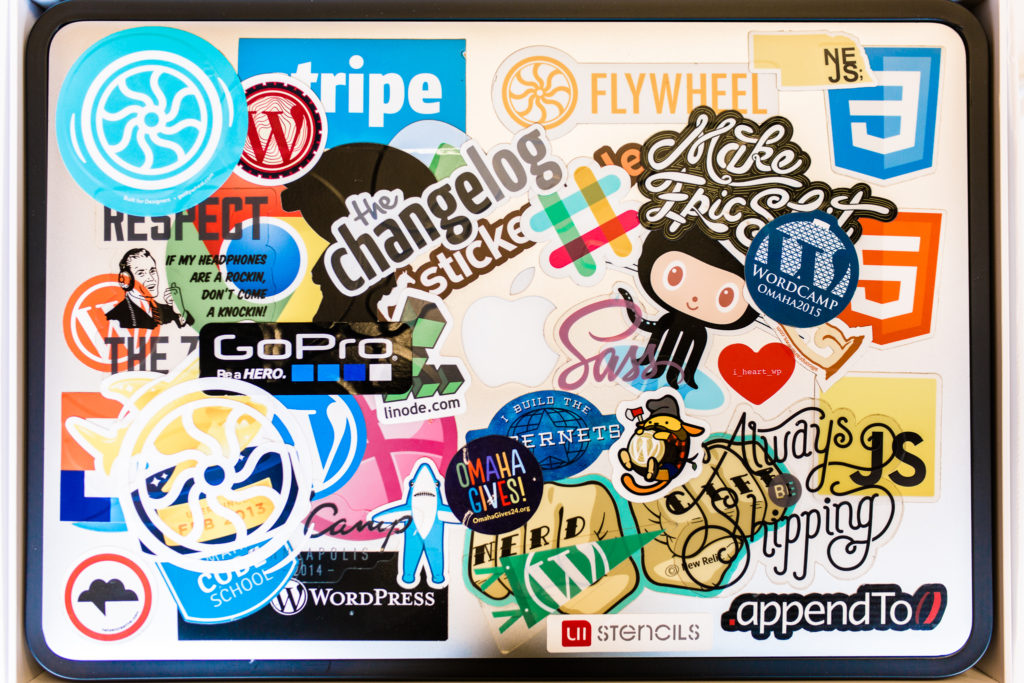 Andy Von Dohren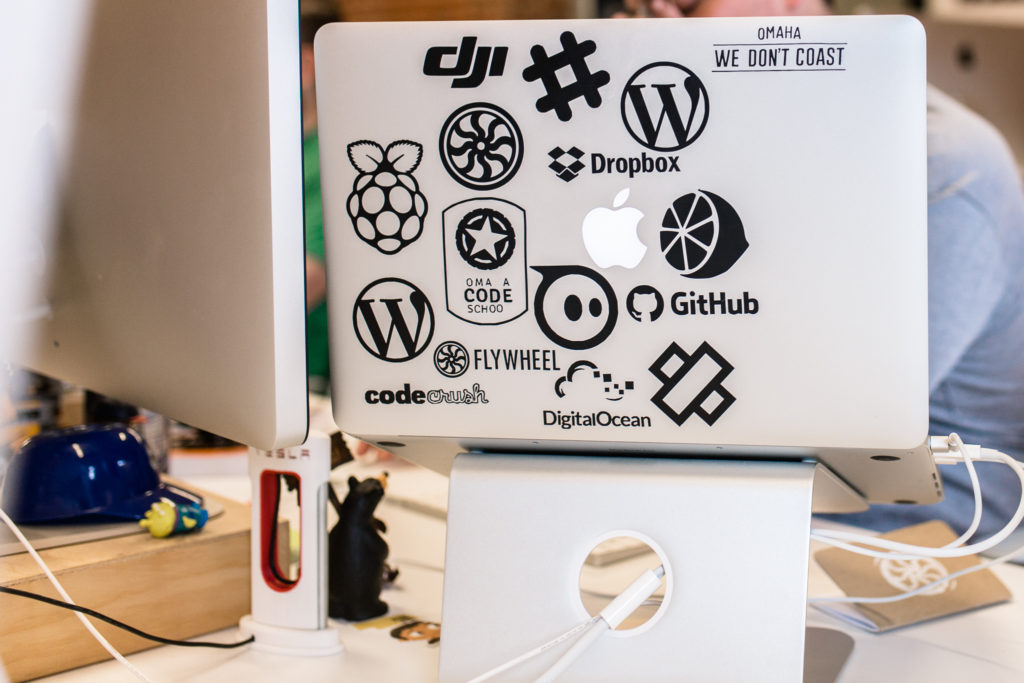 Software Engineer
Favorite sticker: Omaha Code School. Before I became a developer at Flywheel, I attended Omaha Code School. I wouldn't be here at Flywheel without this place!

Michael Struthers
Recruiting Manager
Favorite sticker: Flywheel WordCamp Sydney. I loved the people and the conference, and this sticker reminds me of both. It was a beautiful city!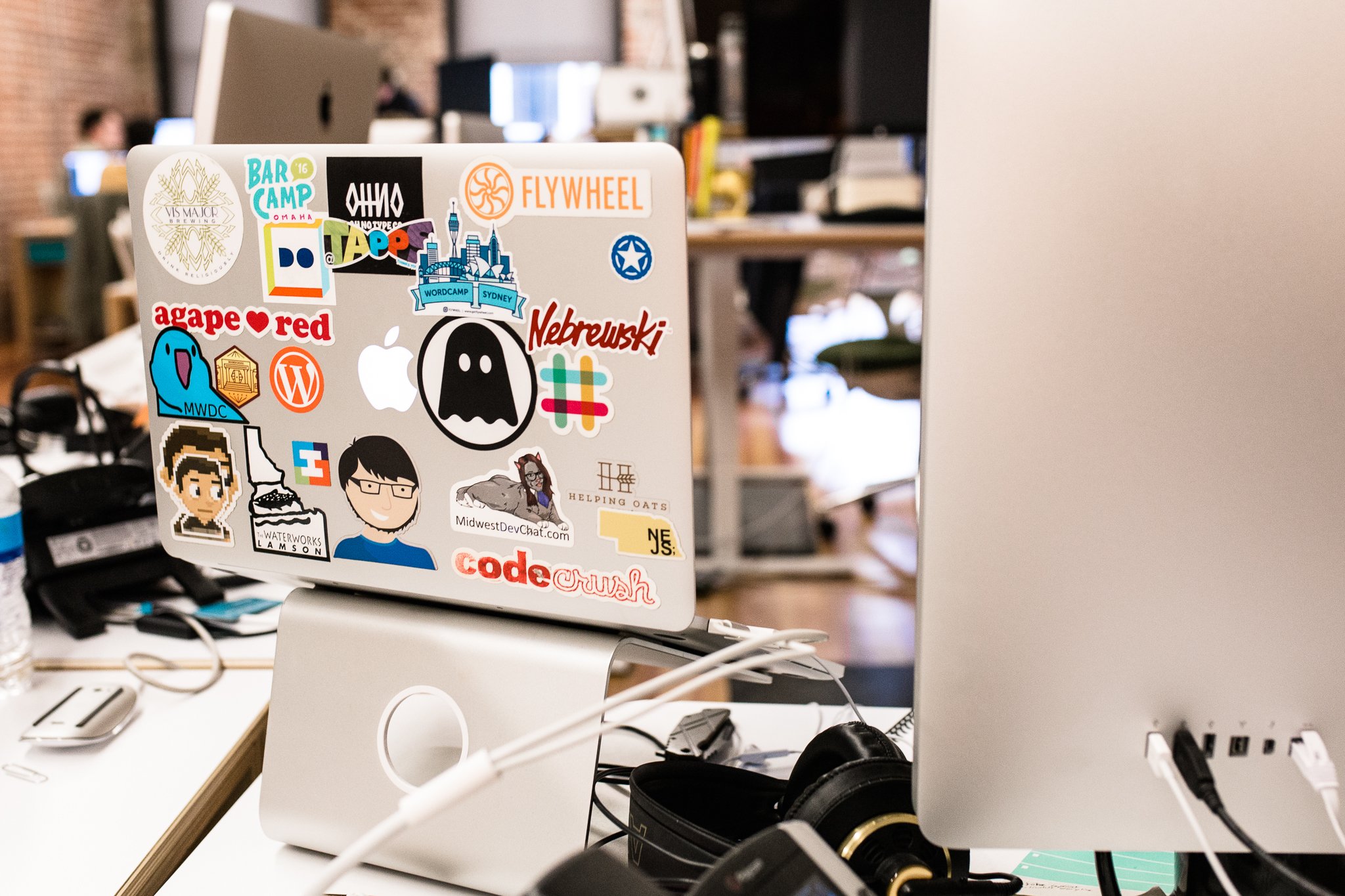 (Fun fact: we create unique city-specific skyline stickers like that for every WordCamp we attend! Snag one by saying hi to us at our booth.)
Johnny Leonovicz
Happiness Engineer
Favorite sticker: Cavity Colors. Cavity Colors is a company that sells items based on bad horror movies. I've also bought a shirt and pin from them, and they are some of my favorite things! Sadly, the pin has since escaped and is wandering around somewhere in the wilderness now.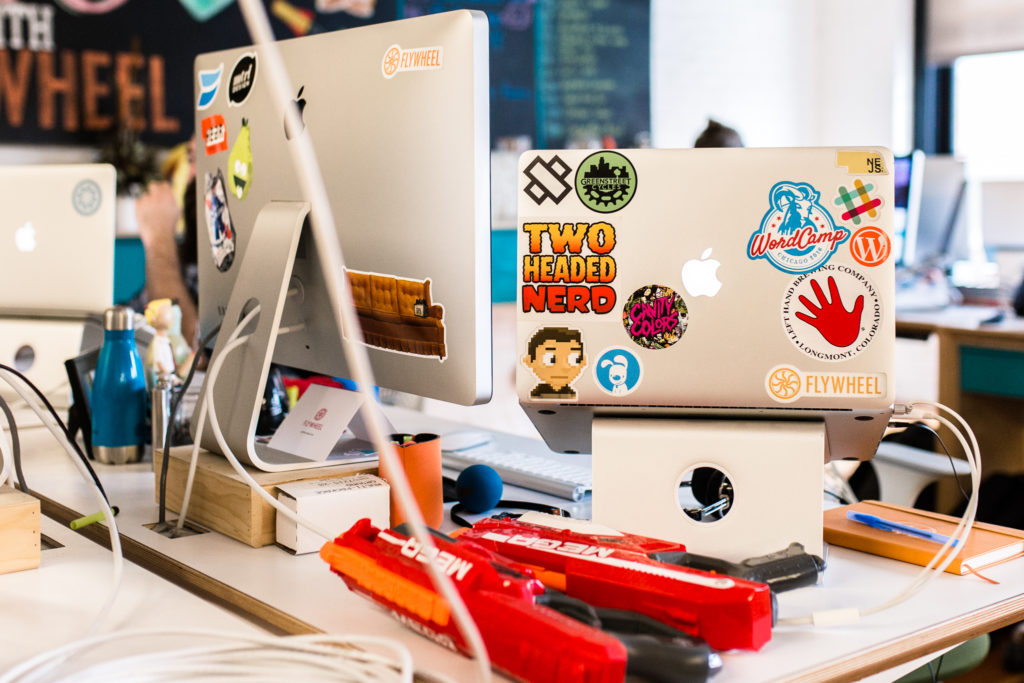 Jamie Bell
Marketing Lead
Favorite sticker: Jelly. I love exploring new cities and trying new places, like Jelly! It's a quirky little breakfast restaurant in Denver.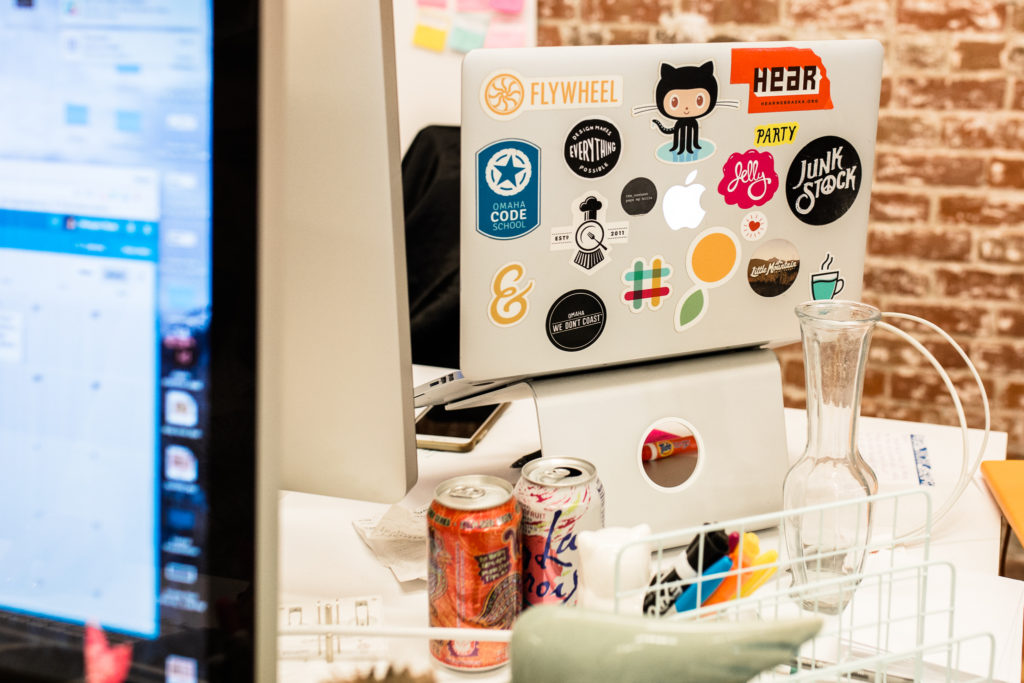 Josh Collinsworth
Happiness Engineer
Favorite sticker: E19. When I was a design intern at Eleven19, they had me do their traditional intern ritual: design a new sticker for the agency in an hour. It's super intimidating to be dropped into something like that as an intern, but I (and they) were very pleased with the outcome. Plus, it's really cool to be part of the legacy of a local design agency like that.
Runner-up: The skateboarding unicorn design by Bryan (a fellow Happiness Engineer), because it's awesome and his name is Braggart.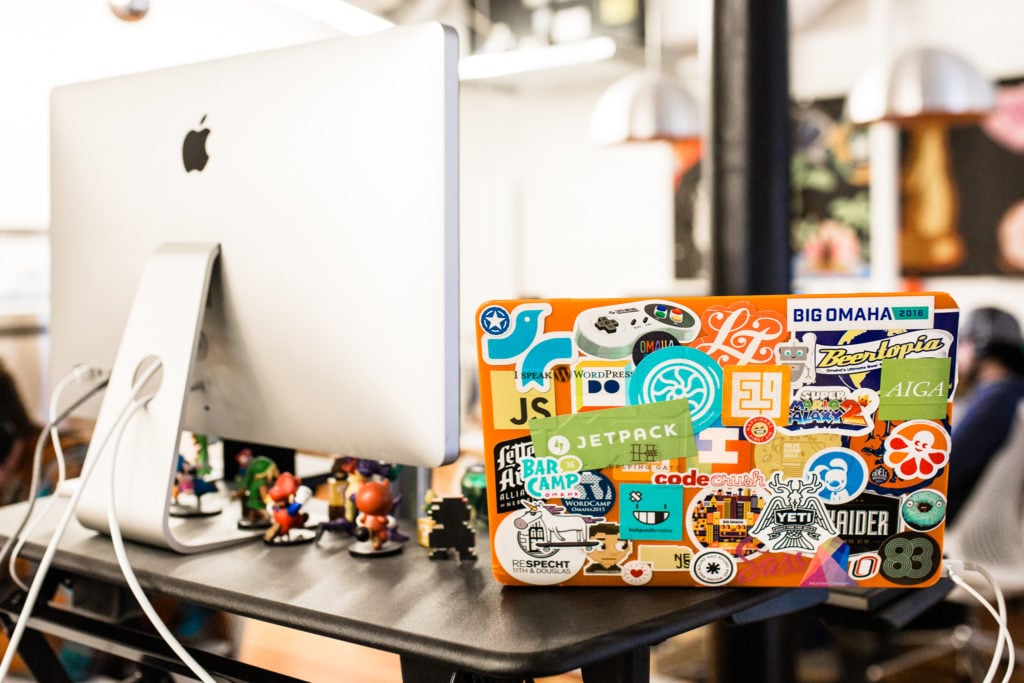 Josh Lawler
Front-end Engineer
Favorite sticker: Diego Danger. Diego Danger is my good friend Adam's stage name. He recently released an album, and a few of the tracks were recorded in my little home studio. It's cool to have a sticker to remind me of that project.
Runner-up: My "Namaste Nerds" sticker, which I find hilarious. It reminds me to relax amidst the constant change and fast pace of working at a startup. I don't really know who made it or the story behind it, I just saw it and bought it.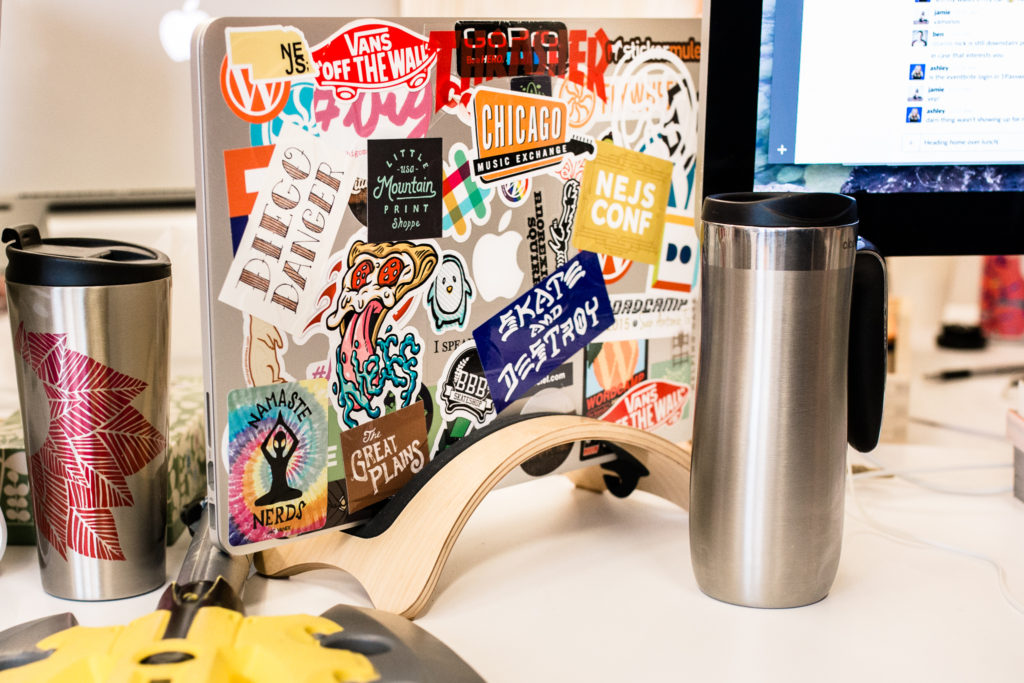 Tony Noecker
Chief Technology Officer, Co-Founder
Favorite sticker: Localmotive sticker. I received this soon-to-be-collectors-item sticker when backing their Kickstarter campaign. The rounders, they will be missed.